Sturgeon v. Frost - Post-Decision SCOTUScast
SCOTUScast featuring Tony Francois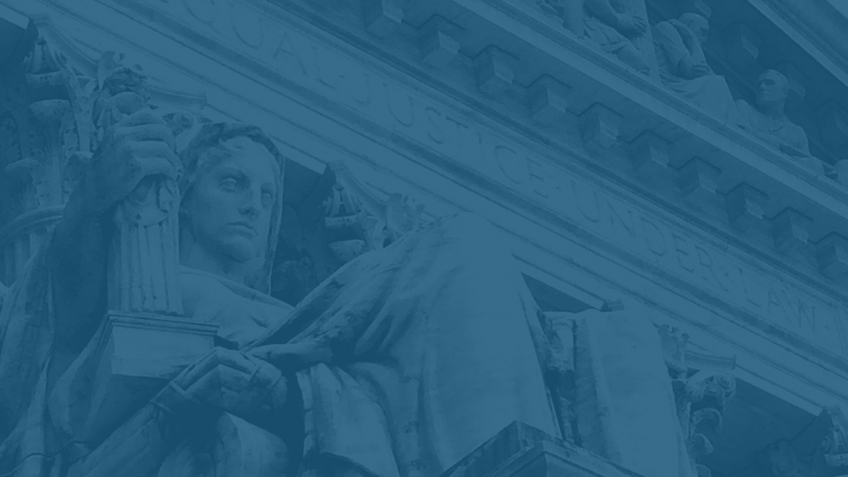 SCOTUScast
On March 26, 2019, the Supreme Court decided Sturgeon v. Frost, a case considering whether the Alaska National Interest Lands Conservation Act (ANILCA) prohibits the National Park Service from exercising regulatory control over state, native corporation, and private land physically located within the boundaries of the National Park System in Alaska.
Congress, through ANILCA, created ten new national parks, monuments, and preserves with 104 million acres of federally owned land. When selecting the boundary lines, Congress chose to use the natural features of the land rather than strictly the federally owned land. The state, private, and Native lands within the boundary lines became in-holdings totaling 18 million acres. To protect the landowners, Congress included Section 103(c) which, in part, states that only federally owned lands within a conservation reserve unit were to be considered a part of the unit and that no state or private land is subject to regulations pertaining to federal land within the unit.
Petitioner John Sturgeon, a hunter, had been using a hovercraft to navigate up a portion of the Nation River that runs through the Yukon-Charley Preserve, a conservation unit in Alaska. The National Park Service (NPS) informed Sturgeon of a regulation prohibiting the operation of a hovercraft on navigable waters within the boundaries of any national park regardless of in-holdings.
Sturgeon sought an injunction against the National Park Service arguing that the land he was using was owned by the state of Alaska and NPS had no authority to enforce its hovercraft ban there. After an initial round of litigation resulting in remand by the Supreme Court for further consideration, the District Court again ruled against Sturgeon, interpreting Section 103(c) to limit NPS' authority to impose Alaska-specific regulations on property inholdings--but not its authority to enforce nationwide regulations such as the hovercraft rule. The U.S. Court of Appeals for the Ninth Circuit affirmed, but the Supreme Court again granted certiorari and rejected that interpretation as implausible, directing the Ninth Circuit on remand to consider whether the Nation River qualifies as "public land" (thereby subjecting it to NPS authority)--and if not, whether some other theory afforded NPS regulatory power over the river in question. The Ninth Circuit found that the Nation River did qualify as public land, ruling against Sturgeon yet again. For the third time, the Supreme Court granted certiorari to review that court's judgment.
By a vote of 9-0, the Supreme Court reversed the judgment of the Ninth Circuit and remanded the case. In an opinion delivered by Justice Kagan, the Court unanimously held that Nation River is not public land for purposes of ANILCA--and like all non-public lands and navigable waters within Alaska's national parks, is exempt under Section 103(c) from NPS' ordinary regulatory authority.
Justice Sotomayor filed a concurring opinion, in which Justice Ginsburg joined.
To discuss the case, we have Tony Francois, Senior Attorney, Pacific Legal Foundation.