Kernan v. Cuero and Dunn v. Madison - Post-Decision SCOTUScast
SCOTUScast featuring Kent Scheidegger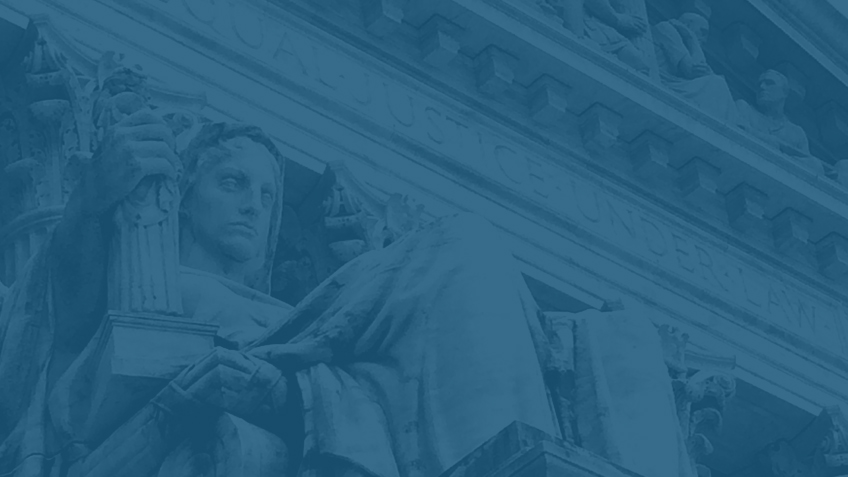 SCOTUScast
On November 6, 2017, the Supreme Court issued per curiam decisions in Kernan v. Cuero and Dunn v. Madison, both cases involving habeas petitions filed by state prisoners. In this episode, we will be discussing both decisions.
Up first is Kernan v. Cuero. Michael Cuero pled guilty to two felony charges, on the understanding that the maximum prison time he faced was 14 years and 4 months. In the course of making his plea Cuero admitted to a previous conviction for residential burglary, which qualified as a predicate offense or "strike" under California's "three strikes" law. After the plea but before sentencing, however, the prosecution realized that another of Cuero's previous convictions counted as a second such strike. Over Cuero's objection, the trial court granted the prosecution's motion to amend its criminal complaint to add the additional strike--but also permitted Cuero to withdraw his guilty plea in light of the change. He ultimately entered a new guilty plea to the amended complaint, and the presence of the second strike exposed him to an enhanced sentence of a minimum of 25 years and a maximum of life imprisonment. Cuero was then sentenced to 25 years to life, the conviction and sentence were affirmed on direct appeal, and his state habeas petition was denied by the California Supreme Court.
Cuero then sought habeas relief in federal district court, which denied his petition. The U.S. Court of Appeals for the Ninth Circuit, however, reversed that judgment and held that the state trial court had "acted contrary to clearly established Supreme Court law" by refusing to enforce the original plea agreement with its 14-years-and-4 months maximum sentence.
On November 9 the U.S. Supreme Court reversed the judgment of the Ninth Circuit and remanded the case. In a per curiam opinion, the Court held that the Ninth Circuit had erred when it held that "federal law" as interpreted by the Supreme Court "clearly" established that specific performance of the original plea agreement was constitutionally required.
Our next case is Dunn v. Madison. In 2016, Vernon Madison petitioned an Alabama trial court to stay his death sentence after a series of recent strokes which, he argued, left him incompetent to be executed. Madison has been awaiting his death sentence since the 1980s, when he was convicted of capital murder. In Ford v. Wainwright and Panetti v. Quarterman the Supreme Court indicated that a person is entitled to relief if it could be proven that he "suffers from a mental illness which deprives [him] of the mental capacity to rationally understand that he is being executed as a punishment for a crime." The trial court held a hearing to consider the testimony of two psychologists: one court-appointed and the other hired by Madison's counsel. Although they acknowledged that Madison's mental awareness and memory of past events may have declined post-stroke, both psychologists indicated that he could understand that Alabama was seeking retribution against him for his criminal act. The trial court denied Madison's petition.
Madison then sought habeas relief in federal district court, claiming that the state court had incorrectly applied Ford and Panetti and that its judgment was "based on an unreasonable determination of the facts in light of the evidence presented." The District Court denied relief but a divided panel of the U.S. Court of Appeals for the Eleventh Circuit granted a certificate of appealability and reversed. As Madison no longer remembers committing his capital offense, the Eleventh Circuit reasoned, he cannot rationally understand the connection between his crime and his execution.
The U.S. Supreme Court thereafter reversed the judgment of the Eleventh Circuit, explaining in a per curiam opinion that neither Panetti nor Ford "clearly established" that a prisoner is incompetent to be executed because of a failure to remember his commission of the crime, as distinct from a failure to rationally comprehend the concepts of crime and punishment as applied in his case. The state court, the Supreme Court held, did not apply Panetti or Ford unreasonably, nor rely upon an unreasonable assessment of the evidence before it. Madison therefore was not entitled to federal habeas relief.
Justice Ginsburg, joined by Justices Breyer and Sotomayor, issued a concurring opinion. Justice Breyer also issued a concurring opinion.
To discuss these cases, we have Kent Scheidegger, Legal Director of the Criminal Justice Legal Foundation.