Fry v. Napoleon Community Schools - Post-Decision SCOTUScast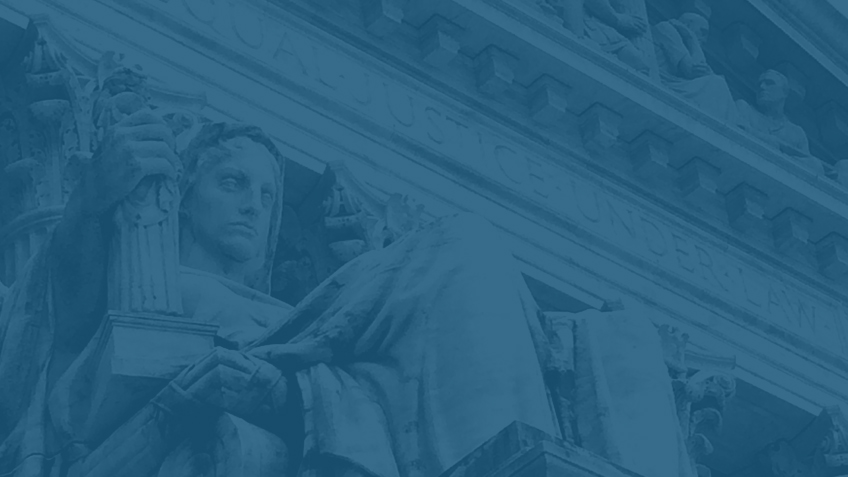 SCOTUScast
On February 22, 2017, the Supreme Court decided Fry v. Napoleon Community Schools, a dispute involving the Individuals with Disabilities Education Act (IDEA), which in exchange for federal funding requires that states provide a "free appropriate public education" to children with certain disabilities. E.F., a child who has a severe form of cerebral palsy, was assisted in various daily activities by her service dog Wonder. Officials at Ezra Eby Elementary School, however, refused to allow Wonder to join E.F. in kindergarten, so her parents (the Frys) proceeded to homeschool her instead. They also filed a complaint with the U.S. Department of Education's Office of Civil Rights (OCR), alleging that the exclusion of E.F.'s service dog violated federal disabilities laws, including Title II of the Americans with Disabilities Act and section 504 of the Rehabilitation Act. OCR sided with the Frys and Ezra Eby relented. Concerned about possible resentment from Ezra Eby officials, however, the Frys instead enrolled E.F. in a different elementary school that had welcomed Wonder. The Frys also filed suit against Ezra Eby's local and regional school districts (and principal) in federal district court, seeking declaratory and monetary relief for the alleged violations of Title II and section 504. The District Court dismissed the suit on the grounds that the Frys had failed first to exhaust administrative procedures available under the IDEA, as required by section 1415(l) of that law. A divided panel of the U.S. Court of Appeals for the Sixth Circuit affirmed, concluding that section 1415(l)'s exhaustion requirement applies whenever the plaintiff's alleged harms are "educational" in nature.
The Supreme Court, however, granted certiorari to address confusion in the courts of appeals as to the scope of section 1415(l)'s exhaustion requirement. By a vote of 8-0, the Court vacated the judgment of the Sixth Circuit and remanded the case. In an opinion delivered by Justice Kagan, the Court held that exhaustion of the administrative procedures established by the IDEA is unnecessary when the gravamen of the plaintiff's suit is something other than the denial of the IDEA's core guarantee of a "free appropriate public education." The Court then remanded the case to the Sixth Circuit for application of that standard to the Frys' complaint in the first instance: is their complaint fundamentally about denial of a free appropriate public education, or about something else? Justice Kagan's majority opinion was joined by the Chief Justice and Justices Kennedy, Ginsburg, Breyer, and Sotomayor. Justice Alito filed an opinion concurring in part and concurring in the judgment, in which Justice Thomas joined.
To discuss the case, we have Daniel Woodring, principal at Woodring Law Firm.