SCOTUS Opinion: Zubik v. Burwell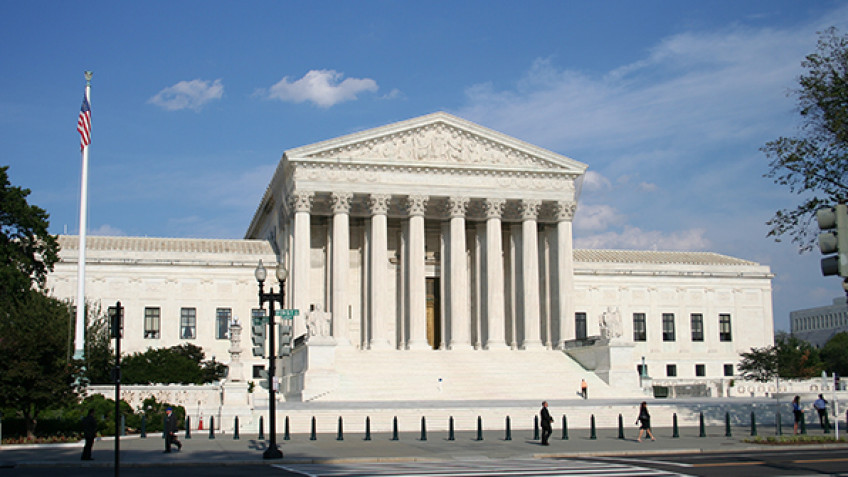 News
Zubik v. Burwell: By a vote of 8-0, judgments of the Courts of Appeals are vacated, and the cases are remanded for further proceedings consistent with this opinion. The Court also issued separate orders in each case (list here).
Per curiam: "In light of the positions asserted by the parties in their supplemental briefs, the Court vacates the judgments below and remands to the respective United States Courts of Appeals for the Third, Fifth, Tenth, and D. C. Circuits. Given the gravity of the dispute and the substantial clarification and refinement in the positions of the parties, the parties on remand should be afforded an opportunity to arrive at an approach going forward that accommodates petitioners' religious exercise while at the same time ensuring that women covered by petitioners' health plans "receive full and equal health coverage, including contraceptive coverage." Id., at 1. We anticipate that the Courts of Appeals will allow the parties sufficient time to resolve any outstanding issues between them. The Court finds the foregoing approach more suitable than addressing the significantly clarified views of the parties in the first instance. Although there may still be areas of disagreement between the parties on issues of implementation, the importance of those areas of potential concern is uncertain, as is the necessity of this Court's involvement at this point to resolve them.... The Court expresses no view on the merits of the cases. In particular, the Court does not decide whether petitioners' religious exercise has been substantially burdened, whether the Government has a compelling interest, or whether the current regulations are the least restrictive means of serving that interest. Nothing in this opinion, or in the opinions or orders of the courts below, is to affect the ability of the Government to ensure that women covered by petitioners' health plans 'obtain, without cost, the full range of FDA approved contraceptives.' Wheaton College v. Burwell, 573 U. S. ___, ___ (2014) (slip op., at 1). Through this litigation, petitioners have made the Government aware of their view that they meet 'the requirements for exemption from the contraceptive coverage requirement on religious grounds.' Id., at ___ (slip op., at 2). Nothing in this opinion, or in the opinions or orders of the courts below, 'precludes the Government from relying on this notice, to the extent it considers it necessary, to facilitate the provision of full contraceptive coverage' going forward. Ibid. Because the Government may rely on this notice, the Government may not impose taxes or penalties on petitioners for failure to provide the relevant notice.
Justice Sotomayor filed a concurring opinion, joined by Justice Ginsburg.