Criminal Justice Reform Moves to the House
The Sentencing Reform and Corrections Act of 2015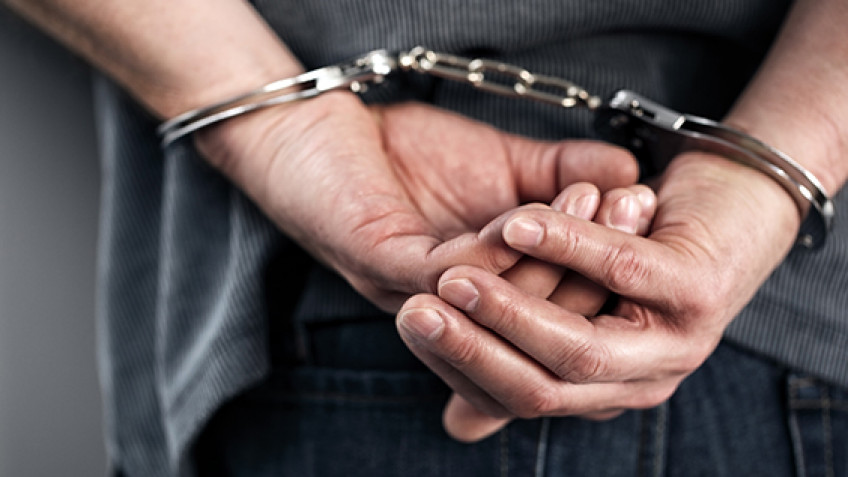 News
The Sentencing Reform and Corrections Act of 2015 (a summary of which can be found here)—the Senate's bipartisan sentencing reform bill—was cleared by the Senate Judiciary Committee last Thursday by a vote of 15 to 5. While all nine Democratic Senators on the Committee voted in favor of the bill, a bare majority of six Republican Senators voted in favor of the bill. The five Republicans voting against the bill were Senators Jeff Sessions (AL), Orrin Hatch (UT), Ted Cruz (TX), David Vitter (LA), and David Perdue (GA).
The issue will now move to the House Judiciary Committee. Chairman Bob Goodlatte (R-VA) and Representatives John Conyers (D-MI), Sheila Jackson Lee (D-TX), Judy Chu (D-CA), Raul Labrador (R-ID), and Mike Bishop (R-MI) have introduced their own bill—the Sentencing Reform Act of 2015—which is far more modest, and contains some small, but very significant, differences from the Senate bill.
The Senate bill is quite ambitious. Some of its provisions cut back somewhat on some currently existing mandatory minimum sentences for some drug offenses (but generally less than was originally proposed), and the bill now contains provisions that also reduce some of the mandatory minimums for firearms offenses, and armed career criminal offenses. While a judge remains free to sentence an offender up to the statutory maximum penalty, a judge must sentence an offender to serve at least the mandatory minimum term of imprisonment. The only exceptions to this are when a defendant qualifies under the current "safety valve" or when the government files a "substantial assistance" departure motion on the defendant's behalf. In addition to expanding the existing safety valve, the Senate bill creates new safety valves, making it somewhat easier for relatively low-level offenders to qualify, while still ensuring that those who commit serious drug trafficking or violent crime offenses do not qualify.
Several of the Republican Senators who voted against the bill expressed concern about the fact that, unlike previous versions of the bill, the new version reduces some mandatory minimum provisions for violent offenders, rather than just for low-level drug offenders, and makes many of those provisions retroactive. This means that an offender who was originally sentenced to the higher mandatory minimum sentence (or more) would be able to petition the sentencing court (unless he had previously filed a similar petition which had been granted or denied) for a reduction in sentence down to the new lower minimum sentence, which the judge could grant or not as he or she sees fit.
The Senate bill incorporates virtually all of what had been previously introduced as the Corrections Oversight, Recidivism Reduction, and Eliminating Costs for Taxpayers in Our National System (CORRECTIONS) Act. Among other things, these provisions direct the attorney general to develop a risk and needs assessment tool that incorporates both static and dynamic factors; require all eligible offenders (some categories of offenders, such as terrorists, certain repeat offenders, sex offenders, and violent offenders, are ineligible) to undergo regular risk assessments to determine whether they are a low, moderate, or high risk of re-offending; and provide incentives in the form of "time credits" (with low-risk offenders receiving the most credit) to eligible offenders who participate in and successfully complete programs or engage in other productive activities that are designed to meet their particular needs and which will, it is hoped, decrease the likelihood that they will recidivate once released. These are important because while some hardened and violent offenders will likely always pose a threat to public safety and should remain incarcerated, many offenders, particularly those with only a modest prior record who take advantage of prison rehabilitation and skills training programs, could end up becoming productive, law-abiding members of society, breaking the revolving door cycle that currently exists.
The Senate bill includes two new mandatory minimum sentences for some domestic violence offenses that result in death, permanent disfigurement, or serious bodily injury and for individuals who provide proscribed goods and services to terrorists or proliferators of weapons of mass destruction. The bill also provides for retroactive application of the Fair Sentencing Act of 2010, which reduced the crack-to-powder cocaine disparity from 100:1 down to 18:1, but did so only prospectively.
The bill increases the potential maximum statutory penalty for violations of the Armed Career Criminal Act, but reduces the mandatory minimum penalty for such violations from 15 years to 10 years. The bill also reduces the mandatory minimum penalty for a repeat violator of 18 U.S.C. § 924(c) (which makes it a crime to possess, brandish or discharge a firearm in relation to a drug trafficking crime or crime of violence) from 25 years to 15 years, and makes it retroactive.
The bill also addresses the so-called "§ 924(c) stacking" issue which currently results in some offenders receiving a series of mandatory minimum sentences, each of which must be served consecutively to each other and to any time imposed for the underlying drug or violent crime offenses. One frequently-cited case illustrating this problem is that of Weldon Angelos, who received a 55-year mandatory sentence, even though he had no prior record, because he engaged in three separate drug transactions in which he possessed (but did not brandish or discharge) a firearm. By charging Angelos with three separate § 924(c) charges, instead of one, he got an additional 55-year sentence instead of an additional 5-year sentence. The Senate bill now clarifies that an offender can only be sentenced for a subsequent § 924(c) offense after his previous § 924(c) offense becomes "final" (in other words, an offender can't be charged with a second § 924(c) offense until after he is convicted of a first such offense and has either lost his appeal or the time to file an appeal has run), and makes another important revision by clarifying that a similar state law firearms conviction can qualify as a prior offense.
The bill contains a "count the crimes" provision requiring the Attorney General and the heads of federal agencies to identify all criminal provisions in the U.S. Code and the Code of Federal Regulations, to state how often those provisions have been utilized and what mens rea standards (if any) apply to those provisions, and to make those lists available for free to the public on their websites within two years. Citizens are currently subject to a dizzying and ever-expanding number of criminal statutes and regulations without any realistic way of knowing what those laws might be, even though violations could result in incarceration and being branded as criminals for the rest of their lives. This provision, which will make the law more transparent, will help ameliorate that. Or, at least, it's a good start.
The bill also contains various other provisions that, among other things, limit the use of solitary confinement for juvenile offenders, provide a mechanism for correcting incomplete or inaccurate criminal history records in the FBI's background check system, allow juvenile offenders to petition a court for early release after serving 20 years in prison, make it easier for some non-violent juvenile offenders to get their records sealed or expunged, and provide more efficient mechanisms for certain elderly, nonviolent offenders suffering from a terminal illness to obtain a compassionate release.
The action on criminal justice reform now moves to the House, where things will proceed at a different pace and with some significant differences in approach.
For starters, critics of the Senate bill claimed that the process was rushed; with limited opportunities for opponents to voice objections. The same certainly cannot be said of the House of Representatives. Indeed, the House Judiciary Committee established a bipartisan Task Force on Over-Criminalization which held a series of ten hearings between June 2013 and July 2014. The House Oversight and Government Reform Committee also held hearings in July 2015 on this issue.
Second, the House bill is far more modest and contains some significant differences from Senate version. In its current form, the House bill does not cover many of the issues in the Senate bill, focusing exclusively on mandatory minimum reform and retroactive application of the Fair Sentencing Act. There are no new minimum mandatories for domestic violence offenders or terrorist service providers, but there is new sentencing enhancement for selling drugs that contain fentanyl—a synthetic additive that dramatically increases a drug's potency which may well be a significant contributing factor to the recent disturbing increase in drug overdoses.
Third, while the House bill also reduces the mandatory minimum penalties for certain drug and firearm offenses, it explicitly provides that an offender who has previously been convicted of a "serious violent felony" (defined as a violent offender who served more than 12 months in prison) or a "qualifying serious violent felony" (defined as someone convicted of a "3-point" violent felony under the Sentencing Guidelines) cannot seek retroactive application of the reduction, meaning that offender will serve the entirety of his original sentence. Many people have perfectly legitimate and reasonable concerns about the wisdom of releasing individuals who have a proven history of committing serious violent offenses early, particularly at a time when the murder rate is spiking sharply in many of our cities.
One critical omission in both the Senate and the House bills is the lack of any mens rea reform—an extremely important but widely misunderstood and much-demagogued concept that strikes at the heart of the fairness of the criminal justice system—in the bill. Senator Hatch has spoken out on this issue and offered an amendment adding a default mens rea provision at the bill's mark-up, but that amendment was rejected. It is rumored, however, that the House will consider its own mens rea reform bill (along with other standalone bills), so perhaps there is still time for this important reform to be part of the package. After all, while sentencing reform addresses how long people should serve once convicted, mens rea reform addresses those who never should have been convicted in the first place: people who engaged in conduct without any knowledge of or intent to violate the law and that they could not reasonably have anticipated would violate a criminal law.