Courts of Appeals Slap Down NLRB Member Mark Gaston Pearce Again (and Again) in Cases Involving Workers' Free Choice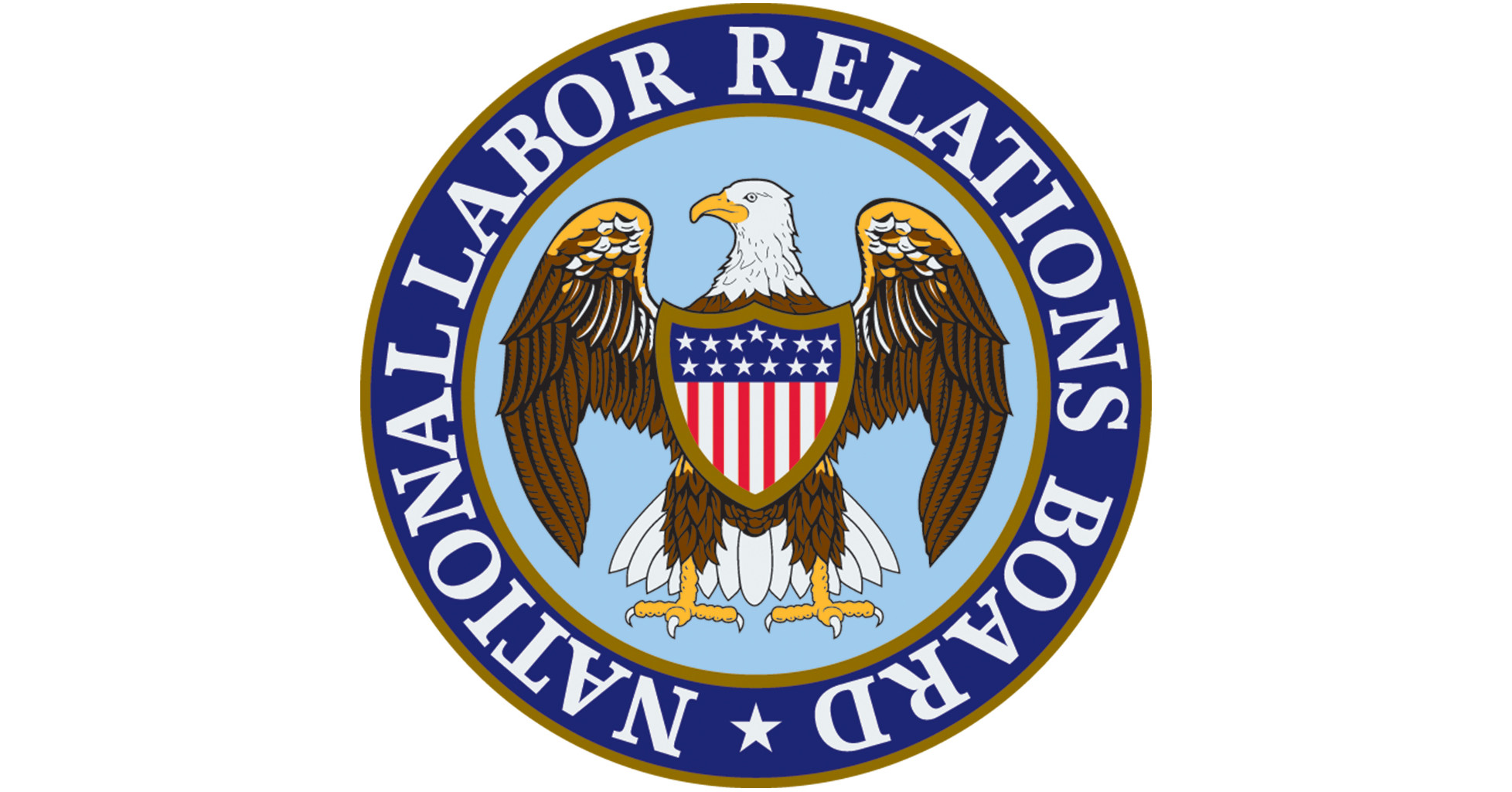 News
The four cases outlined below have (at least) two things in common. Can you guess what they are?
(1)
In Unite Here Local 5 (Hyatt Regency Waikiki), 364 NLRB No. 94 (Aug. 25, 2016) (2-1 decision), petition for review granted, Mark Tamosiunas v. NLRB, ___ F.3d ___, No. 16-1338, 2018 WL _____ (June 15, 2018), a lengthy contract hiatus occurred and many employees resigned their union membership and ceased paying union dues, as is their right under longstanding NLRB law. Once a contract was signed and the hiatus ended, the Union sent bills to the non-member employees demanding as much as $1,200 in back dues. The Union even succeeded in convincing the employer, Hyatt Regency Waikiki, to deduct the dues from the employees' paychecks (although Hyatt eventually returned the money).
When employees filed unfair labor practice charges against the Union, a Board majority including Member Mark Pearce found the Union's actions perfectly lawful, concluding that the Union's bills and demands for payment "would not reasonably tend to restrain or coerce those employees in continuing to exercise their statutory rights to refrain from membership in the [Union] or to pay monies to it that they were not obligated to pay." Member McFerran dissented, recognizing that the coercion to pay was obvious.
On June 15, 2018, a unanimous D.C. Circuit panel (consisting of Obama and Carter appointees Millet, Wilkins and Edwards, JJ) reversed Member Pearce's decision, calling it "legally unsupportable," "contorted," "provid[ing] no rational basis," and "mak[ing] no sense." The case was remanded for entry of a remedial order in favor of the injured employees. It is not an exaggeration to say the Court "eviscerated" the Board majority, as at least one commentator has proclaimed. http://yalejreg.com/nc/d-c-circuit-review-reviewed-lets-be-practical/
(2)
In Local 58, Int'l Bhd. of Elec. Workers (Paramount Indus.), 365 NLRB No. 30 (Feb. 10, 2017) (2-1 decision), petition for review denied, 888 F.3d 1313 (D.C. Cir. 2018), IBEW Local 58's chief officer apparently decided that too many of his members might head for the exits once Michigan became a Right to Work state and membership and dues payments became voluntary. He therefore he created a restrictive resignation and revocation policy that stated, in part:
IT IS HEREBY RESOLVED that any member that desires to opt out of membership or dues deduction must do so in person at the Union Hall of IBEW Local 58 and show picture identification with a corresponding written request specifically indicating the intent of the member.
A panel of the NLRB (Members Miscimarra and McFerran) found the "photo ID" policy burdensome and facially illegal because it restricted employees' statutory right to resign and revoke a dues deduction authorization. Dissenting, then-Chairman Pearce found the policy utterly benign and lawful. He opined that the policy "outlines the lawful procedures by which its members can securely submit their resignations and serves the legitimate union interest in preventing resignation fraud. I would therefore find that the [Union's] policy 'impairs no policy Congress has embedded in the labor laws.'" (Citation omitted). Chairman Pearce neglected to mention the undisputed record evidence that this Union had never experienced even a single incident of a forged or fraudulent resignation.
Apparently taking heart from Pearce's dissent, the Union appealed to the D.C. Circuit, where a panel (consisting of two Clinton appointees and one Bush appointee) unanimously affirmed the NLRB majority's decision striking down the policy. The D.C. Circuit unequivocally rejected Pearce's dissent, finding that "Local 58's policy impermissibly restricts members' rights to [resign and] revoke their dues-deduction authorizations."
(3)
Smith's Food & Drug Centers, Inc. d/b/a Fry's Food Stores, 358 NLRB 704 (2012) and 202 L.R.R.M. (BNA) ¶ 2001, 2015 WL 1291907 (NLRB Mar. 20, 2015), petition for review granted, Stewart v. NLRB, 851 F.3d 21 (D.C. Cir. 2017), as amended (Mar. 23, 2017), arose in Arizona, a Right to Work state. A long contractual hiatus occurred between Fry's Foods and UFCW Local 99. Approximately 400 employees resigned from the union and/or revoked their dues checkoff authorizations during that period. However, the Union refused to accept the dues checkoff revocations, arguing that the employees had to meet narrow 15-day "window periods" specified in their checkoffs to stop paying dues. The Union took this position despite the fact that the governing statute, 29 U.S.C. § 302(c)(4), mandates that checkoffs must be revocable "beyond the termination date of the applicable collective agreement." Nevertheless, when the case went before the NLRB, then-Chairman Pearce (and Members Block and Griffin) twice held that the employees had no right to revoke their checkoffs at will during the hiatus period, i.e., at a time "beyond the termination date of the applicable collective agreement."
On the injured employees' appeal a panel of the D.C. Circuit (consisting of two Obama appointees and a Reagan appointee) unanimously rejected the Board's ruling, finding that Chairman Pearce and the other Members failed to "explain how the outcome could be squared with [Board] precedent and governing law. Because the Board's decision, as it stands, lacks any such explanation, we cannot sustain it." 851 F.3d at 23. The court remanded the case for reconsideration. Judge Silberman would have reversed the Board outright on the ground that the "employees had an absolute right to withdraw their authorization after termination of the contract, during the hiatus."
(4)
In SEIU Local 121RN (Pomona Valley Hosp.), 355 NLRB 234 (2010) (2-1 decision), petition for review denied in pertinent part, 440 F. App'x 524, 2011 WL 2550430 (9th Cir. 2011), a lengthy contract hiatus occurred and many employees resigned their union membership and ceased paying union dues, as is their right under longstanding NLRB law. Not content to lose dues revenue, the SEIU union sent a threatening flyer to all employees demanding that they continue paying dues or face large retroactive payments whenever a new contract was signed.
When employees filed unfair labor practice charges to contest that threat, a Board majority agreed and found the flyer coercive. But Member Pearce dissented and found the flyer perfectly "lawful because it contained a reasonably accurate statement of certain of the rights and obligations of voluntary union members."
The Union appealed in reliance on Pearce's dissent. However, a unanimous Ninth Circuit panel affirmed the Board majority's decision, holding that "[s]ubstantial evidence supports the Board's finding" that "the strong unconditional language of the flyer was coercive as to the employees who had no obligation to pay dues during the contractual hiatus."
So what are the two major things these cases have in common?
First, all four cases concern non-members' attempts to exercise their rights to refrain or disassociate from supporting unions, whether via resigning from union membership or ceasing to pay compulsory union dues. In each of these cases, employees were fighting for their rights to freely leave an organization they no longer supported and to be protected from unions' threats, coercion and illegal demands for dues payments.
Second, in each case Board Member Mark Pearce opposed—often radically and vehemently—the employees' rights to refrain and to secure legal protection against union coercion. Member Pearce's opinions frequently went beyond even his most fiercely pro-union colleagues (such as Craig Becker and Wilma Liebman) to protect union officials and diminish employees' rights of free choice. Ironically, generally liberal panels on both the D.C. Circuit and the Ninth Circuit unanimously rejected Pearce's anti-free choice rulings and dissents. Not a single federal judge among the four panels in these cases voted to affirm Member Pearce's views.
Member Pearce's term on the Board ends on August 27, 2018. My colleague Raymond J. LaJeunesse, Jr., concluded in his March 1, 2018, blog, citing Member Pearce's opinions in Pomona Valley and other Board cases, that Pearce's reappointment to the NLRB would be disastrous for independent-minded workers. That conclusion is supported by the Courts of Appeals' decisions discussed here.