October 2017 DC Luncheon with Senator Ted Cruz
Washington, DC Lawyers Chapter
Tony Cheng's Restaurant
619 H Street, N.W. (Gallery Place Metro)
Washington, DC 20007
Join us on October 4th for the Washington, DC Lawyers Chapter Luncheon featuring U.S. Senator Ted Cruz. The cost is $15 for members of the Society and $20 for non-members.
Speaker: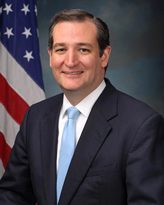 Hon. Ted Cruz
United States Senate
Registration details:
The cost is $15.00 for members and $20.00 for guests.
Please call (202) 822-8138 with any questions.
Online registration is now closed. On-site registration will be available.