Uttam Dhillon was appointed Acting Administrator of the Drug Enforcement Administration (DEA) on July 2, 2018.  As Acting Administrator, Mr. Dhillon leads a workforce of over 15,000 and oversees a budget of $3.2 billion.  He is responsible for DEA's enforcement, intelligence, administrative, and regulatory activities worldwide.  He currently serves on the Board of Directors for the International Association of Chiefs of Police (IACP), and is co-chair of the IACP Narcotics and Dangerous Drugs Committee. 
Before joining DEA, Mr. Dhillon served as Deputy Counsel and Deputy Assistant to the President of the United States.
In 2006, Mr. Dhillon was confirmed by the United States Senate as the first Director of the Office of Counternarcotics Enforcement at the Department of Homeland Security (DHS).  In that role, he worked closely with other federal agencies to coordinate the federal government's anti-drug efforts.  Prior to DHS, Mr. Dhillon served as an Associate Deputy Attorney General in the United States Department of Justice. 
Earlier in his career, Mr. Dhillon served as an Assistant United States Attorney in the Central District of California.  In that role, he successfully prosecuted complex investigations involving drug trafficking, money laundering, alien smuggling, and gun possession.  He also argued multiple appeals before the Ninth Circuit Court of Appeals. 
Mr. Dhillon also has significant experience in the Legislative Branch, holding several senior roles, including Chief Oversight Counsel for the House Financial Services Committee, Chief Counsel and Deputy Staff Director for the House Select Committee on Homeland Security, and Senior Investigative Counsel for the House Committee on Oversight and Government Reform. 
Mr. Dhillon graduated from Boalt Hall School of Law at the University of California, Berkeley.  He earned a Master of Arts degree in psychology from the University of California, San Diego and a Bachelor of Arts degree in psychology from California State University, Sacramento.  He is a member of the District of Columbia Bar. 
*****
A person listed as a contributor has spoken or otherwise participated in Federalist Society events, publications, or multimedia presentations. A person's appearance on this list does not imply any other endorsement or relationship between the person and the Federalist Society. In most cases, the biographical information on a person's "contributor" page is provided directly by the person, and the Federalist Society does not edit or otherwise endorse that information. The Federalist Society takes no position on particular legal or public policy issues. All expressions of opinion by a contributor are those of the contributor.
Join us as Uttam Dhillon, the Acting Administrator of the Drug Enforcement Administration, discusses the response...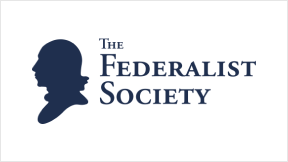 PROFESSOR PAINTER: Good morning. I'm Richard Painter, Professor of Securities Regulation and Lawyers' Ethics at...