John Neiman is a go-to lawyer for clients with high-stakes appeals in Alabama and elsewhere. In the last two years, John has helped clients obtain reversals by the Alabama Supreme Court of an $11.4 million verdict in one case and an $18 million verdict in another. In a recent Eleventh Circuit case, he helped a client obtain vacatur of a trial court's decision not to compel arbitration of a $66.5 million bad-faith insurance claim. He also has served as embedded appellate counsel at a trial, preserving the client's objections for appeal when the plaintiffs asked the jury for more than $100 million in compensatory and punitive damages. A former U.S. Supreme Court clerk and Solicitor General of Alabama, John chairs an Appellate Practice group that strives to offer the firm's clients the highest level of appellate advocacy at Alabama-level rates.
At any given time, John has a number of cases pending in the Alabama Supreme Court and Eleventh Circuit, but he also represents clients in a wide array of cases throughout the country. John has appeared for alcohol-industry clients in the Supreme Court and the Fourth, Sixth, Seventh, and Eighth Circuits, and has represented insurance clients in state courts in California, New York, and Kentucky. As state Solicitor General from 2011 to 2014, John argued two merits cases at the United States Supreme Court.
John is a fellow of the American Academy of Appellate Lawyers. Chambers USA: America's Leading Lawyers for Business distinguishes him as a Band 1 leading attorney in the area of Appellate Litigation. Best Lawyers® named him the region's 2017 and 2021 "Lawyer of the Year" for Appellate Practice.
*****
A person listed as a contributor has spoken or otherwise participated in Federalist Society events, publications, or multimedia presentations. A person's appearance on this list does not imply any other endorsement or relationship between the person and the Federalist Society. In most cases, the biographical information on a person's "contributor" page is provided directly by the person, and the Federalist Society does not edit or otherwise endorse that information. The Federalist Society takes no position on particular legal or public policy issues. All expressions of opinion by a contributor are those of the contributor.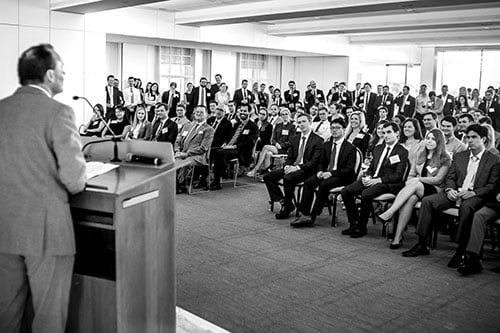 Inaugural Alabama Chapters Conference
Grand Bohemian Hotel
2655 Lane Park Rd
Birmingham, AL 35223
The Summit Club 1901 Sixth Avenue North
Birmingham, Alabama 35203