An experienced voting rights litigator, David Becker oversees PFAWF's litigation regarding voting technology, voter suppression, redistricting and more. He is lead counsel in our suit over the loss of 18,000 votes in Florida's 13th Congressional District, as well as voter ID suits in Missouri and Arizona. A former senior trial attorney in the Justice Department's Civil Rights Division, Becker is a two-time graduate of the University of California at Berkeley.


*****
A person listed as a contributor has spoken or otherwise participated in Federalist Society events, publications, or multimedia presentations. A person's appearance on this list does not imply any other endorsement or relationship between the person and the Federalist Society. In most cases, the biographical information on a person's "contributor" page is provided directly by the person, and the Federalist Society does not edit or otherwise endorse that information. The Federalist Society takes no position on particular legal or public policy issues. All expressions of opinion by a contributor are those of the contributor.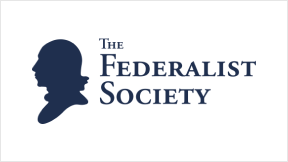 Online Debate
Crawford v. Marion County, argued in front of the Supreme Court on January 9th 2008, challenges...