Professor Lyons is an associate professor at Boston College Law School. He specializes in the areas of property, telecommunications and administrative law. Before joining the faculty, he practiced energy, telecommunications, and administrative law at the firm of Munger, Tolles and Olson in Los Angeles. He also clerked for the Judge Cynthia Holcomb Hall of the Ninth Circuit Court of Appeals.
Professor Lyons has participated in rulemaking proceedings before both the Federal Communications Commission and the California Public Utilities Commission and has represented clients in federal and state litigation involving numerous regulatory issues. He has also spoken at workshops nationwide on the effects of technology convergence on telecommunications regulation.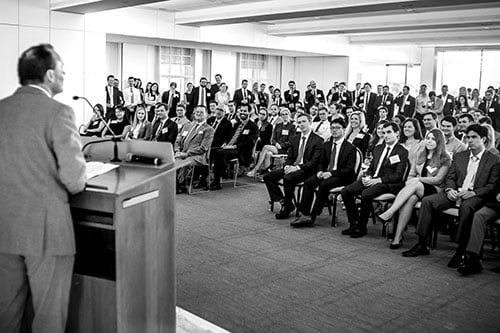 Roger Williams Student Chapter
Roger Williams School of Law
10 Metacome Ave
Bristol, RI 02809
In December 2017, the Federal Communications Commission adopted its landmark Restoring Internet Freedom Order that...