Alexa is a graduate of Texas A&M University and Georgetown University Law Center. She completed law school through Georgetown Law's evening program, spending her days working as the Program Manager for the Georgetown Center for the Constitution, directed by Professor Randy E. Barnett. After law school, Alexa spent some time in private practice before jumping ship to clerk for the Honorable D. Michael Fisher of the United States Court of Appeals for the Third Circuit. She then had the distinct privilege of clerking on the Fifth Circuit Court of Appeals for the liberty-loving Honorable Don R. Willett before joining IJ.
Alexa is licensed to practice law in New York and the District of Columbia. She is also admitted to practice before the Third Circuit.
*****
A person listed as a contributor has spoken or otherwise participated in Federalist Society events, publications, or multimedia presentations. A person's appearance on this list does not imply any other endorsement or relationship between the person and the Federalist Society. In most cases, the biographical information on a person's "contributor" page is provided directly by the person, and the Federalist Society does not edit or otherwise endorse that information. The Federalist Society takes no position on particular legal or public policy issues. All expressions of opinion by a contributor are those of the contributor.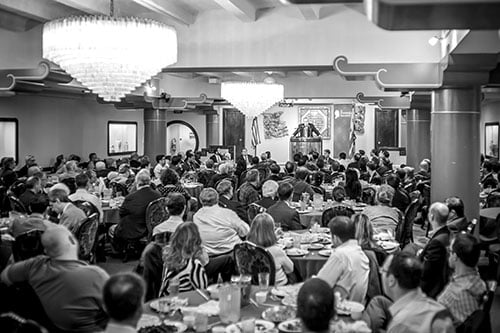 Eighth Annual Texas Chapters Conference
AT&T Conference Center - Zlotnik Ballroom
1900 University Ave
Austin, TX 78705