The Federalist Paper, Winter 2021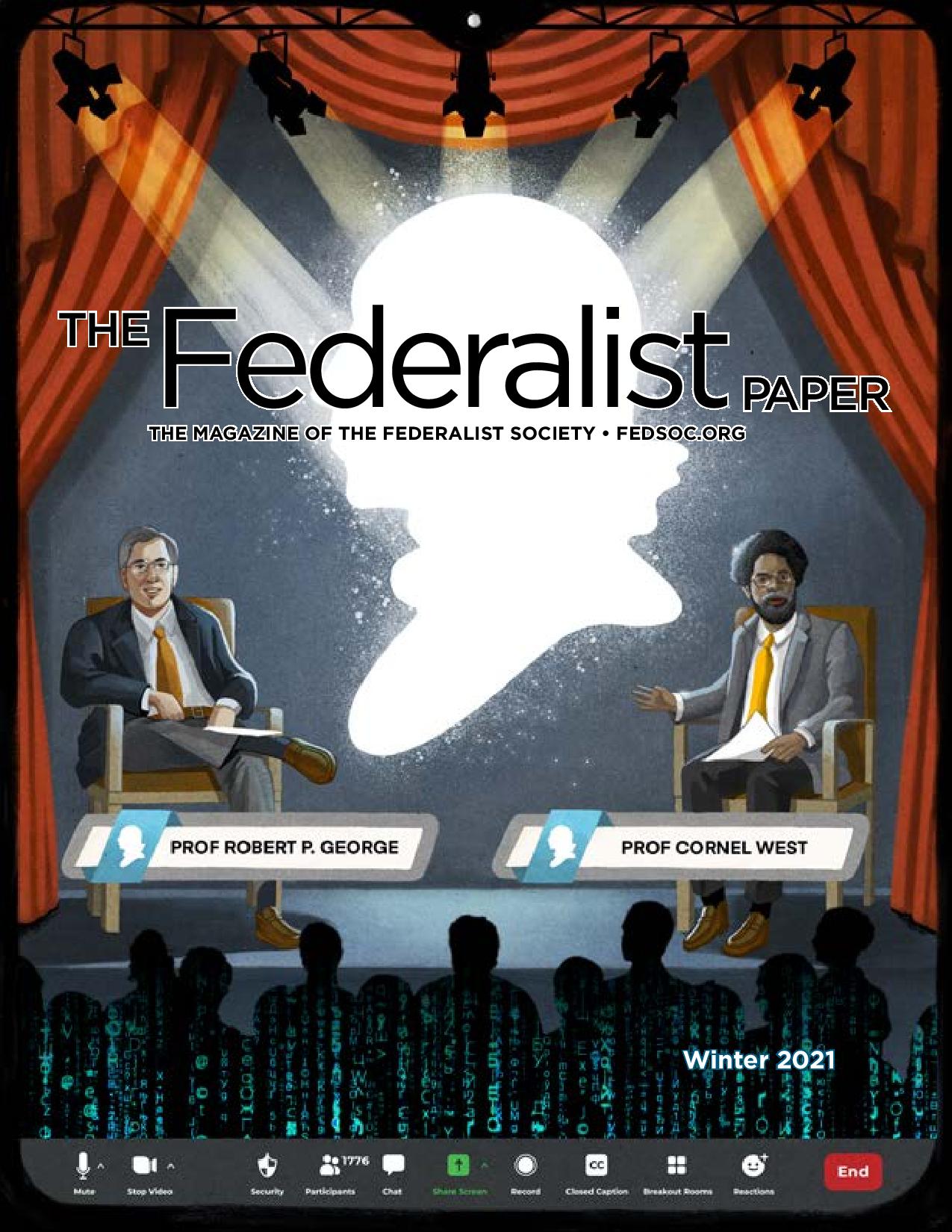 The Federalist Paper
The 2020 National Lawyers Convention was unlike any we've ever had. It was a week long, 100% virtual, and it reached our largest audience ever. Viewers and listeners joined us from all across the country without ever setting foot in Washington, DC, and all told, more than 2 million people watched at least one event, either live or as a recording. Fed Soc staff and volunteers leaders put a ton of work into making the event great, and by all accounts they succeeded!
Not everything was different about the NLC. Our 15 Practice Groups each put on a great breakout panel, a Supreme Court Justice gave a Thursday evening address, sparks flew in heated debates, and a wide range of views was presented thoughtfully and respectfully. If you missed any or all of the NLC, please visit fedsoc.org or youtube.com/thefederalistsociety to watch. And please save the date for the 2021 NLC, which will be back at the Mayflower Hotel November 11-13!
Our Student and Lawyers Chapters have been working hard, and they've hosted some wonderful virtual events over the past few months. Several completed and upcoming events are highlighted in this issue, and there is an interview with an exemplary Student Chapter president too. The 23rd Annual Faculty Conference took place in early January and featured excellent presentations, as always; that event was also virtual, which gave many more people the opportunity to attend and hear from established and up-and-coming scholars. Our Digital, RTP, and Article I teams are releasing new videos and podcasts all the time, all of which are worth checking out. Visit fedsoc.org to watch and listen, or connect via social media.
We hope you enjoy this issue of the Federalist Paper. Please send any comments to us at info@fedsoc.org. We look forward to hearing from you, and to seeing you at the next NLC!