The Federalist Paper, Summer 2016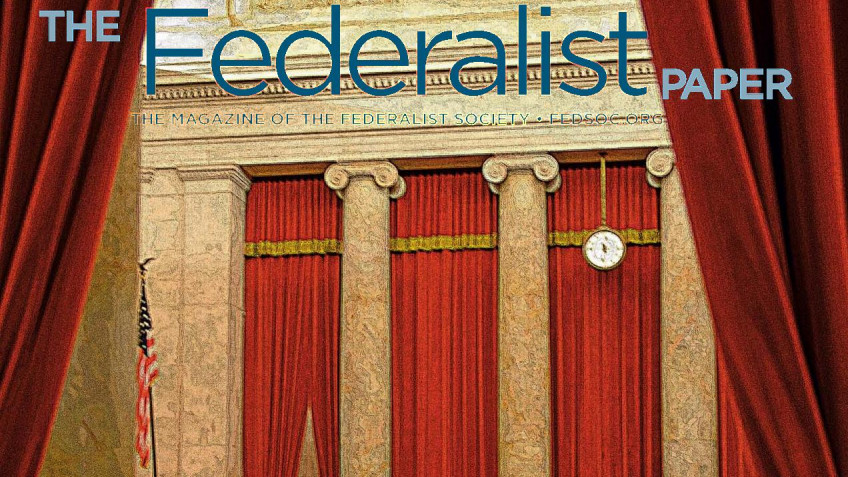 The Federalist Paper
The Supreme Court just wrapped up its 2015-2016 Term, and the Federalist Society has been bringing you expert commentary on the most important cases all year. See inside for just a few of the videos, podcasts, articles, and blog posts we've released, and go to fedsoc.org to watch, listen to, and read more.
The past few months have been filled with fantastic events across the country. One of the highlights of the spring was the annual Executive Branch Review Conference. The conference brought together experts from all different areas of law to talk about the burdens imposed by executive overreach, and how to reign in the executive branch to unleash innovation.
Our Student Chapters finished the school year strong, hosting many debates and speakers throughout the spring semester. The Stanford Student Chapter hosted a symposium on intellectual diversity in legal education that featured insightful commentary from professors, administrators, and students across the ideological spectrum.
Lawyers Chapters across the country have hosted events honoring the memory of Justice Scalia. Many Federalist Society leaders were privileged to attend a large memorial in Washington, DC that featured reflections from Justices Thomas and Ginsburg, among others.
Please send any comments or suggestions to katie.mcclendon@fedsoc.org. I look forward to hearing from you!