The Department of Education's Misguided Consumer Protection Initiative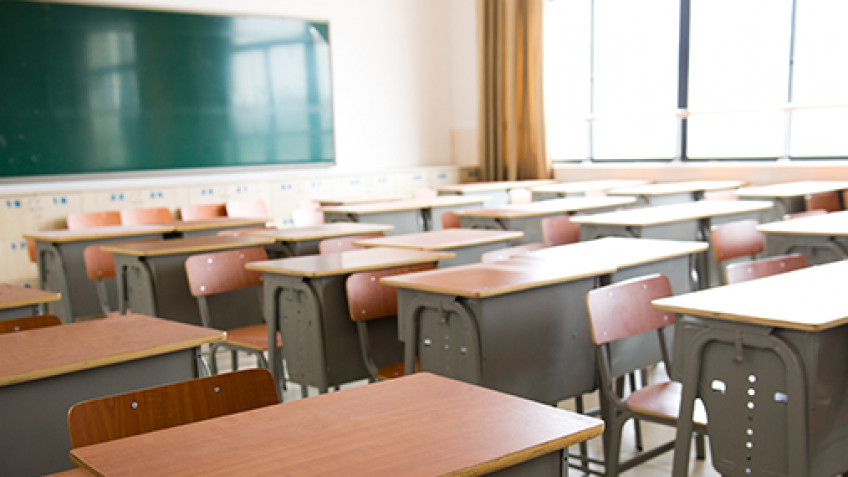 News
Inside Higher Ed is reporting that the National Advisory Committee on Institutional Quality and Integrity (NACIQI), a panel that advises the U.S. Department of Education (the ED), "tightened the screws" on the American Bar Association (ABA) last month, finding the ABA, which has responsibility for accrediting law schools, out of compliance with ED guidelines. What's more, the article adds that the NACIQI has recommended that the ED suspend the ability of the ABA to accredit new law schools for one year.
Ordinarily, such a sanction recommendation would be highly unlikely to be accepted, especially since the violations of the ED guidelines appear to be quite technical. For example, the ED wants the ABA to demonstrate that it has at least 12 employees that work on accreditation. In this economy, it's also unclear how many new law schools would be seeking accreditation from the ABA in the first place, rendering the suspension sanction even less meaningful. Nevertheless, this seeming slap on the wrist of the ABA is in line with major, far more substantial Obama administration initiatives to centralize quality-control of education, and to expand so-called consumer protection in the higher ed space.
Also last month, for example, the ED published a lengthy notice of proposed rulemaking related to a "borrower defense" to repayment of federal loans. Since 2010, the federal government has no longer guaranteed private student loans, but rather directly financed loans. As a lender, the federal government has a sound policy rationale for caring about the student loan market, and good constitutional authority for allowing student debtors to default when authorized by Congress, a power merely incidental to Congress' exercise of its (somewhat dubious) Commerce Clause authority to enter the loan market in the first place.
Federal regulation has authorized a "borrower defense" since 1994, although the authority of the Secretary of Education to relieve certain debt held by the federal government is much older, and in a sense an inherent part of prosecutorial discretion. Because the Secretary has limited resources, she has inherent authority to determine how to prosecute delinquent debtors. A "borrower's defense" in the education loans area means that some "act or omission" on the part of the school has given rise to a cause of action under "applicable State law", and that as a result, the Secretary of Education could, in his sole discretion, discharge all or part of the student's loans. In the absence of more specific federal regulations, "applicable State law" was intended to refer to state consumer protection, tort, and contract laws that relate to the marketing and servicing of loans, or the provision of education.
In other words, if you lived, for example, in Colorado and attended a school that promised you accredited vocational training in exchange for money, and you took out federal loans to pay for that schooling, and it turns out the college was not accredited, you might have a contract or consumer protection case in Colorado. And if you petitioned the Secretary of Education, he might agree, and he might forgive your loans (and hopefully go after the school for restitution).
All of this made some sense when the Direct Loan system was small. But federal direct loans now total over $1 trillion, and rules issued by the Department of Education have substantial economic consequences. Moreover, there is a serious risk that the Secretary of Education may abuse her unreviewable discretion to approve the borrower defense in order to obtain political results unrelated to student loans.
Except this isn't a risk. This is already happening. A proposed ED rule issued last month, for example, contained a provision disfavoring mandatory arbitration and class action waivers in contracts with schools. Contravening the "strong federal policy" in favor of arbitration, the Secretary of Education under the proposed rule will now prohibit class action waivers and severely curtail pre-dispute arbitration agreements. This part of the rule even had a severability clause, explicitly conceding that this part of the rule might fall afoul of federal law(Severability clauses in rules are rare). The policy justification for the ban is that it would be in the best interests of taxpayers and consumers to prohibit such contractual terms, and the rule extensively cited the Consumer Financial Protection Bureau's work in this area, work which has been subject to extensive criticism.
Perhaps even worse, the proposed rule seeks to redefine "financial responsibility" in a way that will discriminate against smaller colleges and that will give the ED new tools to bludgeon schools into complying with federal mandates. To participate in Title IV of the Higher Education Act of 1965, and receive federal financial aid for students, a college must be deemed to be "financially responsible." Generally this is up to the Secretary, but there are certain benchmarks that must be met. One new benchmark in the proposed rule is that a college is financially irresponsible (and thus ineligible to receive federal funds in the form of student loans) if:
Claims of any kind. The institution is currently being sued by one or more State, Federal, or other oversight entities based on claims of any kind that are not related to a Federal loan or educational services, and the potential monetary sanctions or damages from that suit or suits are in an amount that exceeds 10 percent of its current assets.
There are other types of lawsuits that might trigger a finding of financial irresponsibility, but this particular proposal means that regulatory entities that file major lawsuits against colleges can, on that basis, threaten the colleges' ability to receive federal funds. They don't need to win the lawsuits, and they don't even need to get deep into litigation--- they simply need to get past an initial motion to dismiss. All it might take would be, say, an enterprising blue-state Attorney General to file a loser of a RICO case against a small college to threaten the ability of the school to receive federal student loan money. Finally, one way to avoid being classified as financially irresponsible under this regulation is to provide a letter of credit or other documentation of financial protection.
The economics of this proposed rule are relatively straightforward. The federal government is imposing a cost, litigation insurance and / or minimum compliance hiring requirements, on colleges, that will be passed on to student borrowers. In a free market, insurers (such as major banks) would seek to encourage colleges to engage in behavior that would lessen their exposure to liability. But it's a captive market, dampening the incentive to mitigate risk to keep premiums down: in a competitive market, one might assume that higher premiums would lead to the marginal consumer deciding not to have insurance at all. In this situation, insurance is required, allowing insurers to charge higher than "market' premiums. In addition to the handout to banks, the likely result of this rule is a likely transfer payment to existing higher education regulatory compliance trainers. In particular, part of what the Department of Education or a federal court might look for in various regulatory situations is evidence that your school administrators had been trained in compliance---insurers recommend this sort of training, which can be quite costly. With mandatory insurance comes a bigger market for compliance training.
Certainly, the federal government as lender has the right and duty to police consumer protection. But rather than truly protecting student borrowers from deception, rules such as the one proposed last month simply give the public the false appearance that something is being done, while inefficiently driving costs up of educational financing. distributing the gains to the higher education complex.