RIP Justice Ruth Bader Ginsburg
News
On Behalf of the Federalist Society:
Justice Ginsburg will be best remembered as a legal pioneer and advocate for women's rights. But she should also be remembered as a lawyer's lawyer. Her success as an advocate took root in large measure in her discipline in selecting cases and in carefully reading precedent—both for what it included and what it omitted.
It's been said that what was at the root of the famous Ginsburg/Scalia friendship was their shared extra-curricular tastes, most notably opera. That's true, but it's only part of the story. Their shared respect for good legal craftsmanship was also a central, if largely overlooked, foundation for their friendship. Both cared a lot about the force of reason in their opinions.
Each firmly believed that mature people could in good faith take different views on even the most important legal questions without being histrionic or posing a threat to their adversary's feelings. Instead, they saw their differences as providing each other with an opportunity to sharpen their own thinking. Justice Ginsburg put it best: "When we disagreed," she said, "my final opinion was always clearer and more convincing than my initial circulation. Justice Scalia honed in on all the soft spots, energizing me to strengthen my presentation." Of Justice Scalia's dissent from her majority opinion in the VMI case, which Scalia made a point of sharing with her as soon as possible, she said, "He absolutely ruined my weekend, but my opinion is ever so much better because of his stinging dissent."
Although no-nonsense and somewhat intimidating at oral argument, off the bench Justice Ginsburg brimmed with graciousness, class, and strength. Despite being an important person and even a "rock star"—or as much of a rock star as a Supreme Court Justice gets to be—she did not act the part. When she came to her friend Judge Robert Bork's funeral, she walked in with no entourage or fanfare, sat in a back pew, listened to the service, and quietly left.
Not many people could one-up Antonin Scalia, but Justice Ginsburg did on at least one occasion. The two had been on a trip to India, where they rode together on an elephant. At a joint appearance following the trip, Justice Scalia asked her if her feminist friends were disturbed that he was sitting in front. Not at all, she replied. She had explained to them that the elephant driver had said their placement was "a matter of distribution of weight." The audience roared, as did Justice Scalia.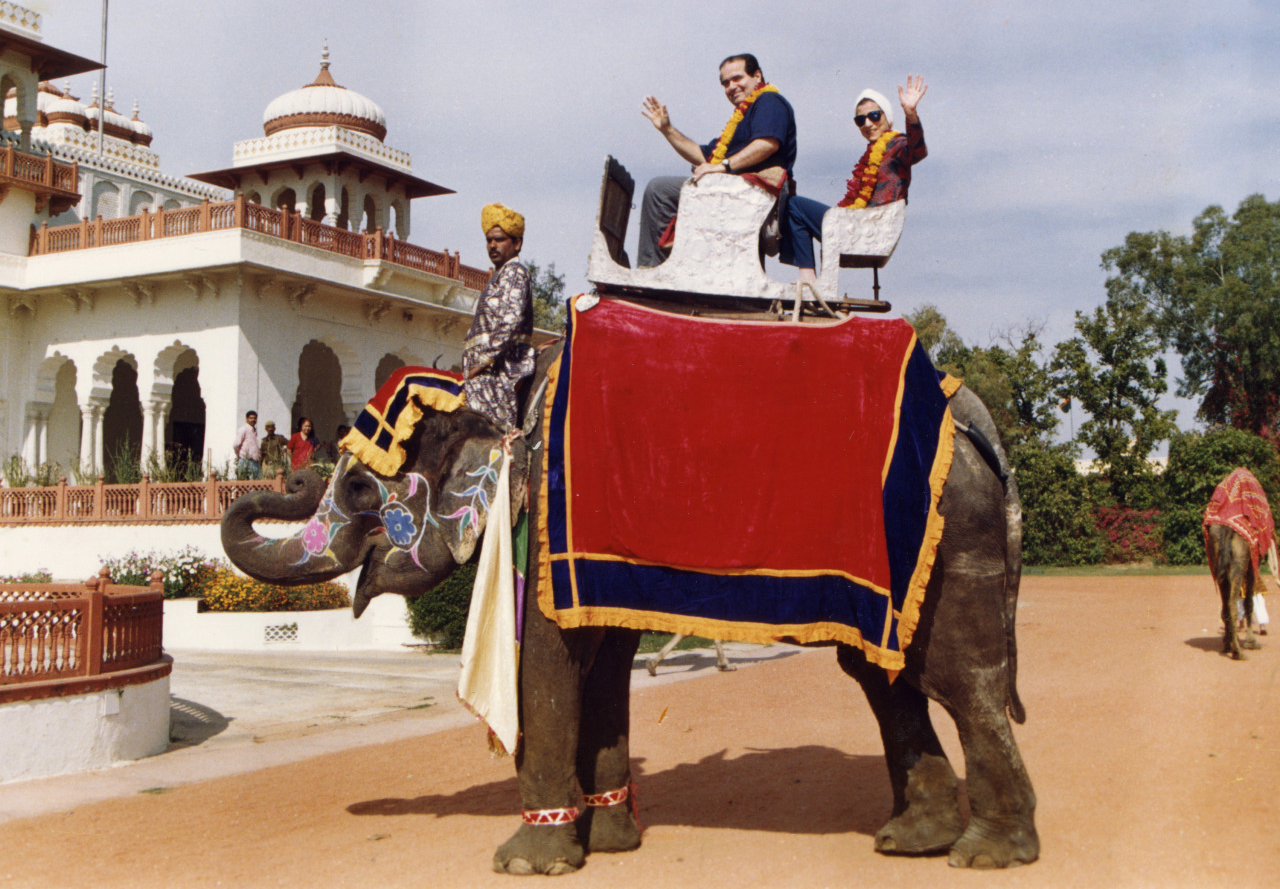 About two years ago, Justice Ginsburg wrote the foreword to Scalia Speaks, an edited collection of Scalia's speeches. She concluded the foreword: "If our friendship encourages others to appreciate that some very good people have ideas with which we disagree, and that, despite differences, people of goodwill can pull together for the well-being of the institutions we serve and our country, I will be overjoyed, as I am confident Justice Scalia would be."
Now, even as we mourn Justice Ginsburg's passing, we can be grateful for the legacy of robust argument and warm good faith she leaves us.
- Lee Liberman Otis