Georgetown Law Federalist Society's Lifetime Service Award Presented to Sen. Rand Paul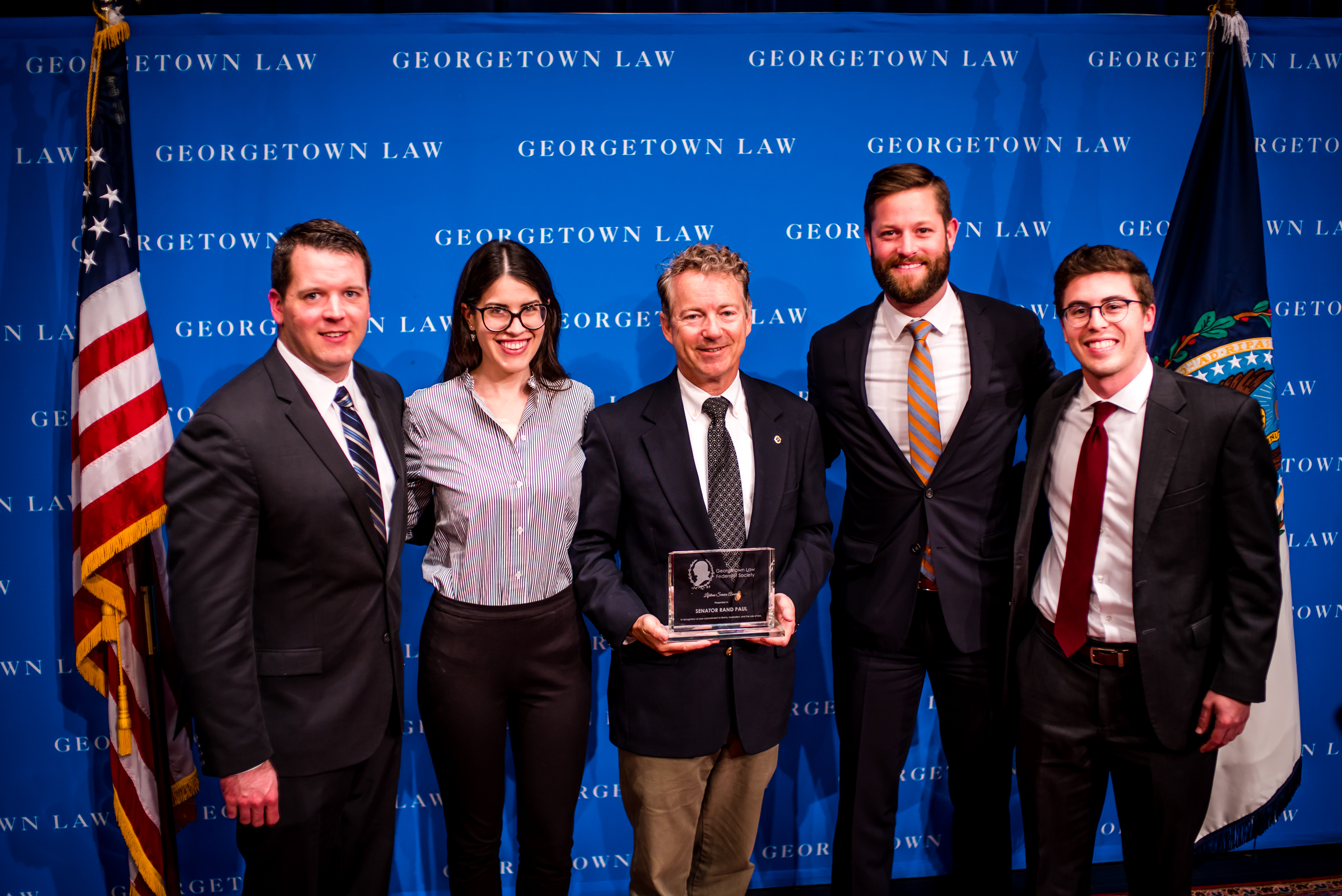 News
On April 16, 2018, the Georgetown Law Federalist Society Student Chapter presented its Lifetime Service Award to Senator Rand Paul. Chapter President Ethan Womble provided a welcome and explanation of the award. Ryan McNulty, the Chapter's Director of Events, introduced the Senator. The Senator offered short remarks and then answered several questions from the audience which focused on important Article I issues such as:
The Founders' intent and the current Congress;
The Founders' expectation that ambition would counteract ambition and the Congress;
How to change Member incentives;
The REINS Act;
The Appropriations and Budget process;
Earmarks; and
Article I Recommendations for the Senate;
You can listen to the event on the Article I Initiative podcast, Necessary & Proper Episode 17.