John K. Bush is a Circuit Judge on the United States Court of Appeals for the Sixth Circuit. His chambers are in Louisville, Kentucky. Prior to joining the court, Judge Bush was a partner in the Louisville office of Bingham Greenebaum Doll LLP, where he also was co-chair of the firm's litigation department. He began his legal practice in the Washington, D.C. office of Gibson Dunn & Crutcher LLP.
Judge Bush served as a law clerk for Judge J. Smith Henley of the United States Court of Appeals for the Eighth Circuit. He was graduated summa cum laude from Vanderbilt University in 1986, and cum laude from Harvard Law School in 1989.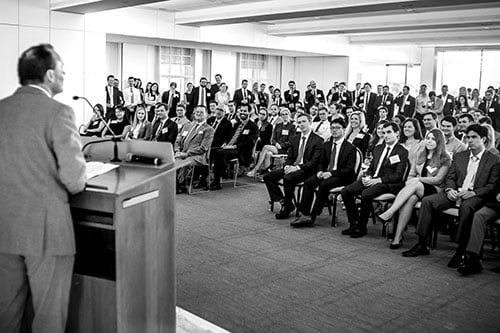 Fifth Annual Kentucky Chapters Conference
Kentucky State Capitol House Chambers
700 Capital Ave
Frankfort, KY 40601
2020 Annual Western Chapters Conference
On January 25, 2020, the Federalist Society hosted its annual Western Chapters Conference at the...