John K. Bush is a Circuit Judge on the United States Court of Appeals for the Sixth Circuit. His chambers are in Louisville, Kentucky. Prior to joining the court, Judge Bush was a partner in the Louisville office of Bingham Greenebaum Doll LLP, where he also was co-chair of the firm's litigation department. He began his legal practice in the Washington, D.C. office of Gibson Dunn & Crutcher LLP.
Judge Bush served as a law clerk for Judge J. Smith Henley of the United States Court of Appeals for the Eighth Circuit. He was graduated summa cum laude from Vanderbilt University in 1986, and cum laude from Harvard Law School in 1989.
*****
A person listed as a contributor has spoken or otherwise participated in Federalist Society events, publications, or multimedia presentations. A person's appearance on this list does not imply any other endorsement or relationship between the person and the Federalist Society. In most cases, the biographical information on a person's "contributor" page is provided directly by the person, and the Federalist Society does not edit or otherwise endorse that information. The Federalist Society takes no position on particular legal or public policy issues. All expressions of opinion by a contributor are those of the contributor.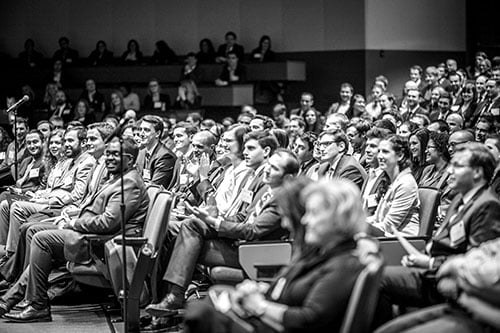 Little Rock Lawyers Chapter
Samantha's
322 Main St
Little Rock, AR 72201
Fifth Annual Kentucky Chapters Conference
This panel discussed the upcoming Supreme Court term, which began on October 4, 2021....