State Court Docket Watch: McDonald v. Symphony Bronzeville Park, LLC.
Kateland Jackson and Matthew Wolfe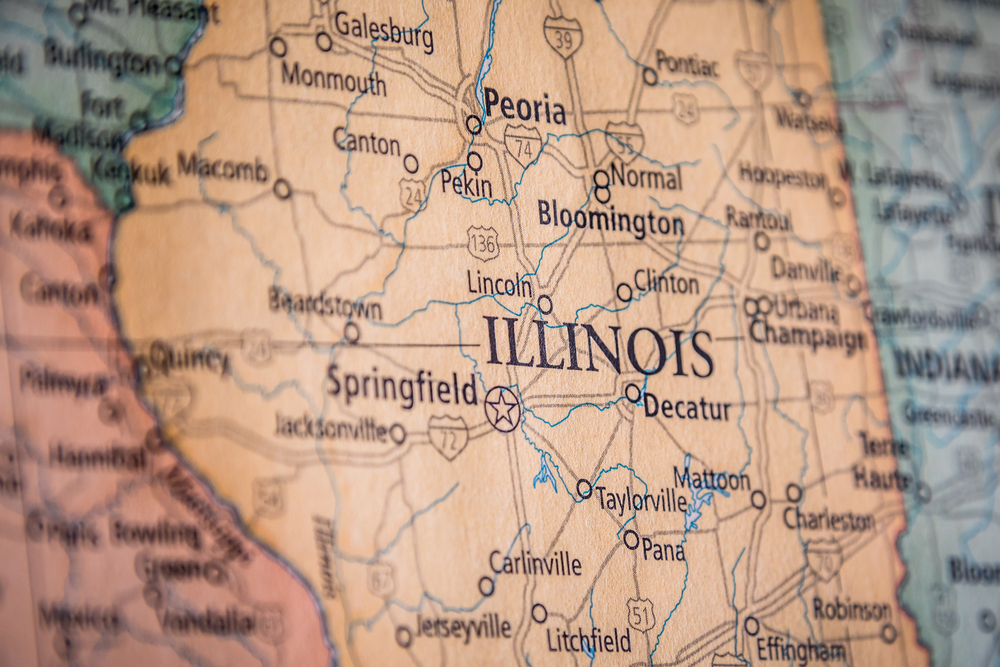 State Court Docket Watch
In McDonald v. Symphony Park Bronzeville, the Illinois Supreme Court decided that the Illinois Workers' Compensation Act (IWCA) does not preempt employees' claims for statutory damages under the Illinois Biometric Information Privacy Act (BIPA).[1] The Supreme Court's decision in McDonald marked the second time in three years that the Court has clarified the pleading standards under BIPA, one of the broadest state data privacy laws in the country.[2] The Court's holding in McDonald now clears another hurdle for an employee to file BIPA claims against his or her employer.[3]
McDonald reflects a fact pattern familiar to many BIPA cases.[4] Ms. McDonald worked briefly for a post-acute-care facility owned and operated by the defendant. She alleged that during the time she worked at the facility, it utilized a biometric information system, which required her to scan her fingerprint to authenticate her identity and track her time working.[5] Ms. McDonald alleged that she was never provided with nor signed a release consenting to the storage of her biometric information and had never been informed of the purposes or length of time for which her biometric information was being stored.[6] The alleged conduct violates BIPA.[7]
Ms. McDonald filed a putative class action against her employer. The facility moved to dismiss, arguing that Ms. McDonald's claims arose out of her employment and therefore must be brought in the workers' compensation system, rather than in court as a class action.[8]
The Cook County Circuit Court denied the employer's motion to dismiss, finding that a biometric privacy violation in the workplace is not covered by the IWCA because it is not an actual injury and, regardless, BIPA governs in the employment context.[9] The employer requested an interlocutory appeal for the Illinois Appellate Court to immediately review the circuit court's decision.[10] The Appellate Court affirmed, and the Illinois Supreme Court then allowed the defendant's petition for leave to appeal.[11]
The Illinois Supreme Court affirmed the lower courts and held that the IWCA does not preempt an employee's BIPA claims for statutory liquidated damages against an Illinois employer.[12] Specifically, the Court held that the IWCA's exclusivity provisions apply only to compensable injuries that have an impact on an employee's capacity to perform his or her employment-related duties.[13] The Court explained that a BIPA claim "involves prophylactic measures to prevent compromise of an individual's biometrics" and "is not the type of injury that categorically fits within the purview of the [IWCA]."[14] According to the Court, the "personal and societal injuries caused by violating [BIPA's] prophylactic requirements are different in nature and scope from the physical and psychological work injuries that are compensable under the [IWCA]."[15] Ultimately, the Court affirmed the lower court's finding "that [Ms.] McDonald's loss of the ability to maintain her privacy rights was not a psychological or physical injury that is compensable under the [IWCA]."[16]
In a short concurrence, Justice Michael Burke agreed with the majority that Ms. McDonald's allegations are not compensable under the IWCA, but disagreed with the majority's reasoning. According to Justice Burke, Ms. McDonald failed to demonstrate an injury at all.[17] He noted that Ms. McDonald had originally alleged that she suffered mental anguish from the violations of BIPA, then later amended her complaint to drop that allegation and state that she sought only the liquidated damages provided by BIPA.[18] He explained that had "[Ms.] McDonald persisted in her allegation of mental anguish, the exclusivity provisions of the [IWCA] would have barred her claim."[19] Yet, Justice Burke noted the inconsistency with allowing a claim that disavowed any actual injury to be compensable in court under BIPA. He pointed out that "by denying the existence of an [actual] injury, [Ms.] McDonald preserved her cause of action under [BIPA]."[20] Justice Burke stated this provides an "opportunity for gamesmanship in pleading" that may be "totally inconsistent" with existing case precedent.[21]
Every lower court that has considered the issue has found that the IWCA does not preempt BIPA claims.[22] While McDonald strengthens a litigant's ability to pursue claims under BIPA, it certainly is not the end of the story. With several BIPA appeals still pending, Illinois appellate courts will continue to shape the legal landscape of data privacy protections for Illinois residents for years to come.
---
[1] McDonald v. Symphony Bronzeville Park, LLC, 2022 IL 126511 (Ill. Feb. 3, 2022).
[2] See Rosenbach v. Six Flags Entertainment Corp., 2019 IL 123186 (Ill. Jan. 25, 2019) (holding that plaintiffs need not allege actual injury or adverse effect to pursue a claim under BIPA); see also 740 ILCS §§ 14/1 et seq.
[3] McDonald will not be the last time the Illinois Supreme Court will review BIPA's terms and applicability. The Illinois Supreme Court also recently accepted two other appeals implicating BIPA, Cothron v. White Castle and Tims v. Black Horse Carriers. In Tims, the Court is expected to decide whether the one-year statute of limitations for privacy claims involving publication applies to BIPA claims, or whether the five-year "catch-all" statute of limitations applies. In Cothron (in which the authors and their law firm, Shook Hardy & Bacon, LLP, represent the defendant), the Court is expected to decide when BIPA claims accrue, which will impact how to calculate the statute of limitations. Briefing in those appeals will take place in the first half of this year and a decision should follow by the end of 2022 or early 2023.
[4] McDonald, 2022 IL 126511 at 1-6, ¶¶ 1-14.
[5] Id. at 2, ¶¶ 3-4.
[6] Id. at 2-3, ¶ 4.
[7] §§ 15(a), 15(b)(1)-(3).
[8] McDonald, 2022 IL 126511 at 3, ¶ 7.
[9] Id. at 2-3, ¶¶ 7-8.
[10] See id., ¶¶ 9-10.
[11] Id., ¶ 13.
[12] Id. at 18, ¶ 50.
[13] Id. at 15, ¶ 41.
[14] Id. at 16, ¶¶ 43-44 (quoting Rosenbach, 2019 IL
123186 at ¶ 34).
[15] Id., ¶ 43.
[16] Id., ¶ 44.
[17] Id. at 19, ¶ 57.
[18] Id., ¶ 58.
[19] Id., ¶ 59.
[20] Id.
[21] Id., ¶¶ 59-60 (quoting Rosenbach, 2019 IL 123186 at ¶ 34).
[22] See, e.g., Robertson v. Hostmark Hosp. Grp., Inc., No. 18-CH-5194 (Cir. Ct. Cook Cty. July 31, 2019); Soltysik v. Parsec, Inc., No. 19-L-136 (Cir. Ct. DuPage Cty. Oct. 17, 2019); Woodard v. Dylan's Candybar LLC, No. 19-CH-05158 (Cir. St. Cook Cty. Nov. 20, 2019); Fluker v. Glanbia Performance Nutrition Inc., No. 17-CH-12993 (Cir. Ct. Cook Cty. July 11, 2019); Mims v. Freedman Seating Co., No. 18-CH-9806 (Cir. Ct. Cook Cty. Aug. 22, 2019); Hughes v. Mayfield Care Ctr., No. 18-CH-13122 (Cir. Ct. Cook Cty. Oct. 24, 2019); Graziano v. Royal Die and Stamping, LLC, No. 19-L-00169 (Cir. Ct. DuPage Cty. Sept. 26, 2019); Carrasco v. Freudenberg Household Prods., LP, No. 19-L-279 (Cir. Ct. Kane Cty. Nov. 15, 2019); Ross v. Caramel, Inc., No. 19-L-000010 (Cir. Ct. Kankakee Cty. July 29, 2019); Fuentes v. Focal Point Exports, No. 19-CH-03890 (Cir. Ct. Cook Cty. Nov. 13, 2019).
Note from the Editor: The Federalist Society takes no positions on particular legal and public policy matters. Any expressions of opinion are those of the author. To join the debate, please email us at info@fedsoc.org.