State Court Docket Watch: Jefferson v. Dane County, Wisconsin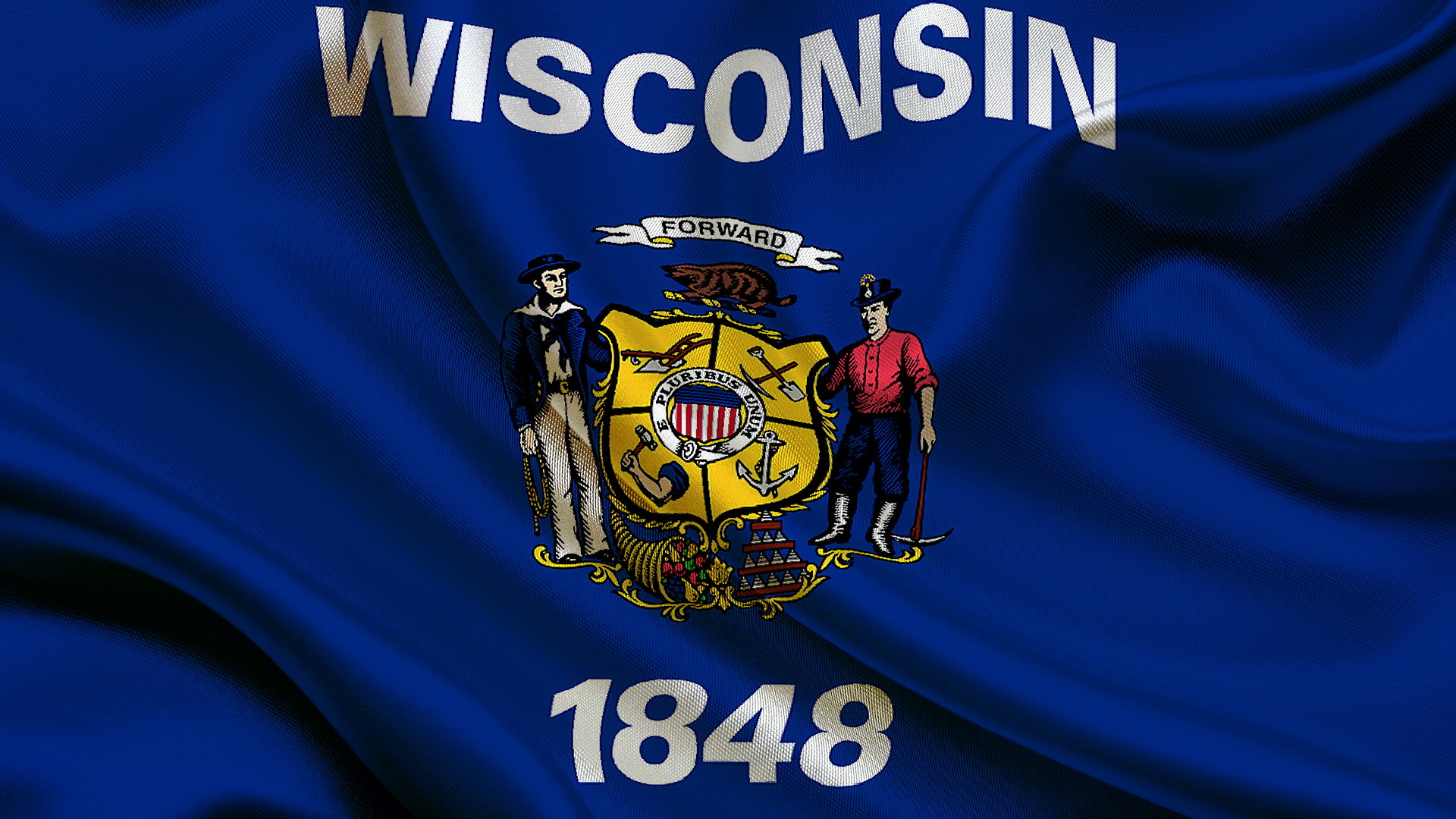 State Court Docket Watch
Background
On March 25, 2020, in response to the COVID-19 pandemic, Wisconsin Governor Tony Evers issued the "Safer at Home" order which, with certain exceptions, ordered residents to "stay at home at their place of residence."[1]
On April 6, 2020, Governor Evers issued another emergency order, this time suspending all in-person voting the day before the spring statewide elections.[2] The same day Gov. Evers issued his order suspending in-person voting, the Wisconsin Supreme Court issued an opinion enjoining Governor Evers' order, thereby allowing the election to move forward with in-person voting.[3]
On April 7, 2020, Wisconsin held its presidential primary election which coincided with the early days of the COVID-19 pandemic. In addition to the presidential primary, Wisconsin held a statewide race for the Wisconsin Supreme Court which pitted incumbent Justice Daniel Kelly against Jill Karofsky, who prevailed in the election.
Wisconsin is one of a number of states that requires voters to have a photo ID in order to obtain a ballot.[4] This includes providing a photo ID for obtaining an absentee ballot.[5]
After Gov. Evers issued the Safer at Home order in March, Dane County[6] Clerk Scott McDonnell issued a post on his personal Facebook page stating that Dane County would allow all voters to ignore the photo ID requirement for obtaining absentee ballots.[7] Clerk McDonnell's post provided in relevant part:
I have informed Dane County Municipal Clerks that during this emergency and based on the Governors Stay[sic] at Home order I am declaring all Dane County voters may indicate as needed that they are indefinitely confined due to illness. This declaration will make it easier for Dane County voters to participate in this election by mail in these difficult times. I urge all voters who request a ballot and have trouble presenting a valid ID to indicate that they are indefinitely confined.

People are reluctant to check the box that says they are indefinitely confined but this is a pandemic. This feature in our law is here to help preserve everyone's right to vote.
Mr. McDonnell's Facebook message continued:
The process works like this:

A voter visit's [sic] myvote.wi.gov to request a ballot.
A voter can select a box that reads "I certify that I am indefinitely confined due to age[,] illness, infirmity or disability and request ballots be sent to me for every election until I am no longer confined or fail to return a ballot.["]
The voter is then able to skip the step of uploading an ID in order to receive a ballot for the April 7 election.

Voters are confined due to the COVID-19 illness. When the Stay at Home order by the Governor is lifted, the voter can change their designation back by contacting their clerk or updating their information in myvote.wi.gov.

Voters who are able to provide a copy of their ID should do so and not indicate that they are indefinitely confined.
The Milwaukee County Clerk issued a nearly identical message on Facebook the next day. In response to these two statements, the Wisconsin Elections Commission (WEC) issued proposed guidance on when voters may declare themselves "indefinitely confined":
Designation of indefinitely confined status is for each individual voter to make based upon their current circumstance. It does not require permanent or total inability to travel outside of the residence. The designation is appropriate for electors who are indefinitely confined because of age, physical illness or infirmity or are disabled for an indefinite period.
Indefinitely confined status shall not be used by electors simply as a means to avoid the photo ID requirement without regard to whether they are indefinitely confined because of age, physical illness, infirmity or disability.[8]
On March 27, 2020, the Republican Party of Wisconsin and Mark Jefferson filed an original action with the Wisconsin Supreme Court seeking a declaration that: 1) the Dane County and Milwaukee County Clerks' interpretation of Wisconsin's election laws was erroneous, and 2) the governor's emergency order did not render all Wisconsinite's "indefinitely confined" so that they could obtain an absentee ballot without presenting a photo ID. The plaintiffs also sought a preliminary injunction seeking to have the Dane County Clerk remove his Facebook post.
The court granted the plaintiffs' request for a preliminary injunction and ordered the Dane County Clerk to refrain from posting advice inconsistent with the WEC guidance. The court then issued a decision on the merits on December 14, 2020.
Court Decision
In its decision,[9] the Wisconsin Supreme Court reversed the Dane County Clerk's interpretation that any person could obtain an absentee ballot without a photo ID as a result of the ongoing COVID-19 pandemic. The opinion was authored by Chief Justice Patience Roggensack, joined by Justices Annette Ziegler, Rebecca Bradley, and Brian Hagedorn. Justices Ann Walsh Bradley, Rebecca Dallet, and Jill Karofsky issued concurring and dissenting opinions.
The court began by citing the statutory provision, which provides in relevant part:
An elector who is indefinitely confined because of age, physical illness or infirmity or is disabled for an indefinite period may by signing a statement to that effect require that an absentee ballot be sent to the elector automatically for every election. The application form and instructions shall be prescribed by the commission, and furnished upon request to any elector by each municipality. The envelope containing the absentee ballot shall be clearly marked as not forwardable. If any elector is no longer indefinitely confined, the elector shall so notify the municipal clerk.[10]
The court explained the statute provides two types of electors who can request an absentee ballot: 1) an elector who is indefinitely confined, or 2) an elector who is disabled for an indefinite period.
If an elector qualifies under either provision, the elector is not required to provide photo identification to obtain a ballot.[11] Instead, the elector may "submit with his or her absentee ballot a statement signed by the same individual who witnesses voting of the ballot which contains the name and address of the elector and verifies that the name and address are correct."[12]
The court explained that the main issue in the case is when an elector may obtain a ballot as indefinitely confined instead of the usual absentee ballot process which requires providing a photo ID.
The court held:
Declaring oneself indefinitely confined or disabled for an indefinite period is an individual determination that only an individual elector can make; and
An elector is indefinitely confined for only the reasons explicitly provided for in the statute, which includes the person's age, physical illness, or infirmity of another person.
In reaching its decision, the court noted that the statute requires each elector to make an individual assessment to determine whether he or she qualifies as indefinitely confined or disabled for an indefinite period.[13] Additionally, the court held that a county clerk may not "declare" that an elector is indefinitely confined due to a pandemic, as was declared by the Dane County Clerk.[14]
Analyzing the "indefinite confinement" statutory provision, the court held that the "presence of a communicable disease such as COVID-19 . . . does not entitle all electors in Wisconsin to obtain an absentee ballot" without having to provide a photo identification.[15]
Concurring/Dissenting Opinion
Justice Rebecca Dallet, joined by Justice Jill Karofsky, issued a concurring and dissenting opinion. The justices joined the court's holding that electors are not automatically confined or disabled solely because of the Emergency Order #12 or the mere presence of COVID-19. The dissenting justices said that had the court stopped there they would have joined the decision in its entirety.[16] Instead, Justice Dallet stated that the court's "speculation as to what conditions might render future voters indefinitely confined or disabled results in . . . an advisory opinion."[17] Furthermore, the dissent argued that the plaintiffs did "not allege that even one elector actually requested or obtained an absentee ballot based on McDonell's erroneous advice."[18] According to the dissent, "[w]ithout those facts, the majority opinion's interpretation of § 6.86(2) rests on hypothetical voters who are indefinitely confined for hypothetical reasons."[19]
Note from the Editor:
The Federalist Society takes no positions on particular legal and public policy matters. Any expressions of opinion are those of the authors. We do invite responses from our readers. To join the debate, please email us at info@fedsoc.org.
---