Marc Rotenberg is President and Executive Director of the Electronic Privacy Information Center (EPIC) in Washington, DC. He teaches information privacy law at Georgetown University Law Center and frequently testifies before Congress on emerging privacy and civil liberties issues. He testified before the 9-11 Commission on "Security and Liberty: Protecting Privacy, Preventing Terrorism." He has served on several national and international advisory panels, including the expert panels on Cryptography Policy and Computer Security for the OECD, the Legal Experts on Cyberspace Law for UNESCO, and the Countering Spam program of the ITU. He chairs the ABA Committee on Privacy and Information Protection. He is a founding board member and former Chair of the Public Interest Registry, which manages the .ORG domain. He is editor of "The Privacy Law Sourcebook," and co-editor of "Information Privacy Law" (Aspen Publishing 2006) and "Litigation Under the Federal Open Government Laws" (EPIC 2010). He is a graduate of Harvard College and Stanford Law School. He served as Counsel to Senator Patrick J. Leahy on the Senate Judiciary Committee after graduation from law school. He is the recipient of several awards, including the World Technology Award in Law, the American Lawyer Award for Top Lawyers Under 45, the Norbert Weiner Award for Social and Professional Responsibility, and the Vicennial medal from Georgetown University.
A.B., Harvard
J.D., Stanford
Steptoe & Johnson, LLP 1330 Connecticut Avenue, NW
Washington, District of Columbia
Originalism
The Mayflower Hotel
1127 Connecticut Avenue, NW
Washington, DC 20036
Law and Technology
University of California Berkeley, Boalt Hall School of Law
215 Bancroft Way
Berkeley, CA 94720
Cyber Security, National Security and Economic Security
Both President Bush and President Obama directed comprehensive reviews of America's cyber security strategy. The...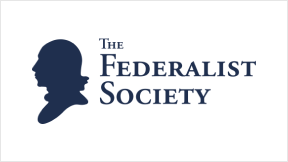 The Free Speech & Election Law Practice Group sponsored this panel during the 2001 National...