Katie Biber is a leader with deep experience counseling high-growth technology companies. She solves problems at the intersection of technology, politics, and law, typically in the context of harsh media and public scrutiny. In 2018 she joined Anchorage, the first crypto-native custodian for institutional investors, as its general counsel.
Before joining Anchorage, Katie was general counsel at Thumbtack, where she managed the legal, trust and safety, communications, government affairs, compliance, and regulatory teams. She was also an early lawyer at Airbnb, where she managed US regulatory issues.
Previously, Katie worked as a political and election lawyer, representing candidates, political party committees, and nonprofit groups in high-stakes enforcement actions, congressional investigations, and litigation. During her many years in politics, she served on multiple political campaigns, including as general counsel to Romney for President in 2012.
Katie graduated summa cum laude from George Washington University. She received her J.D. from Harvard Law School, where she was executive editor of the Harvard Journal of Law & Public Policy and a teaching fellow in the government department at Harvard College. Following law school, she served as a clerk to Judge Timothy M. Tymkovich on the U.S. Court of Appeals for the Tenth Circuit.
Katie is a frequent speaker on topics such as politics, tech, and the overlap between the two, as well as strategies to increase the presence of women in both industries. She is a member of the Board of Directors of the Blockchain Association, a trade association devoted to promoting the growth of the cryptocurrency industry, and Code for America, a national nonprofit addressing the widening gap between the public and private sectors in their effective use of technology to serve citizens. She lives in San Francisco with her husband and two sons.
2015 Annual Western Chapters Conference
In the innovation economy, entrants often confront increased regulatory hurdles, particularly on a state level, as...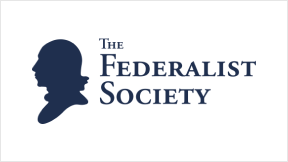 Engage, Volume 11, Issue 2
It is difficult to overstate the extent to which political speech in America today is...