Holly J. Gregory, co-chair of Sidley's global Corporate Governance and Executive Compensation practice, counsels publicly held, private and not-for-profit corporations on the full range of governance issues, including governance structure and culture, fiduciary duties, risk oversight, conflicts of interest, board and committee structure, board leadership, special committee investigations, CEO transitions, board audits and self-evaluation processes, shareholder activism and initiatives, proxy contests, relationships with shareholders and proxy advisory firms, compliance with legislative, regulatory and listing rule requirements and governance "best practices." She is frequently called on to advise boards regarding sensitive and unusual matters. While most of the matters she works on are highly confidential, high-profile matters that are in the public record include advising on governance and accountability mechanisms of the Internet Corporation for Assigned Names and Numbers (ICANN) to replace U.S. government oversight, and advising the Board of The Pennsylvania State University on governance reforms.
Holly played a key role in drafting the OECD Principles of Corporate Governance and has advised the Internal Market Directorate of the European Commission on corporate governance regulation, and the joint OECD/World Bank Global Corporate Governance Forum on governance policy for developing and emerging markets. She also drafted the National Association of Corporate Directors (NACD) Key Agreed Principles of Corporate Governance.
In addition to her legal practice and policy efforts, Holly has lectured extensively on governance topics, including at events in Europe and Asia sponsored by the U.S. State Department, International Corporate Governance Network (ICGN), The Conference Board, the NACD, Association of Corporate Counsel, Society for Corporate Governance and Institutional Shareholder Services (ISS). The author of numerous articles on governance topics, she writes the governance column for Practical Law: The Journal.
Holly recently completed her term as chair of the American Bar Association's (ABA) Corporate Governance Committee. She is a former co-chair of the ABA's Delaware Law and Business Forum, a former appointed member of the Corporate Laws Committee where she served as co-editor of the Corporate Director's Guidebook (Sixth Edition). She chaired the ABA task force that delivered the Report on the Delineation of Governance Roles & Responsibilities to Congress and the SEC in 2009. Holly serves on the ABA Business Law Section Council, is a founding trustee and president of The American College of Governance Counsel and is a member of The American Law Institute. She has served as an adjunct professor at Columbia Business School and as a member of multiple NACD Blue Ribbon Commissions.
Holly clerked for the Honorable Roger J. Miner, United States Court of Appeals for the Second Circuit. A summa cum laude graduate of New York Law School and Executive Editor of its Law Review, Holly served on the Board of Trustees of New York Law School from 2009 through 2011.
*****
A person listed as a contributor has spoken or otherwise participated in Federalist Society events, publications, or multimedia presentations. A person's appearance on this list does not imply any other endorsement or relationship between the person and the Federalist Society. In most cases, the biographical information on a person's "contributor" page is provided directly by the person, and the Federalist Society does not edit or otherwise endorse that information. The Federalist Society takes no position on particular legal or public policy issues. All expressions of opinion by a contributor are those of the contributor.
The Shareholder and Stakeholder Symposium
The Mayflower Hotel
1127 Connecticut Ave NW
Washington, DC 20036
The Shareholder and Stakeholder Symposium
A panel of scholars and practitioners will offer their divergent views on what the shareholder...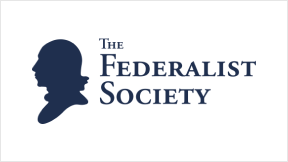 MR. LOCHNER: Our idea for this panel is, rather than have individuals each give 5-minute...