As the International Legal Director of Human Rights First, Gabor Rona advises Human Rights First programs on questions of international law and coordinates international human rights litigation.  He also represents Human Rights First with governments, intergovernmental and non-governmental organizations, the media and the public on matters of international human rights and international humanitarian law (the law of armed conflict).
Before coming to Human Rights First, Gabor was a Legal Advisor in the Legal Division of the International Committee of the Red Cross (ICRC) in Geneva. At the ICRC he focused on the application of international humanitarian and human rights law in the context of counter-terrorism policies and practices. He represented the ICRC in intergovernmental, nongovernmental, academic and public forums and his articles on the topic have appeared in the Financial Times, the Fletcher Forum on World Affairs and the Chicago Journal of International Law, among other publications. In addition, he represented the ICRC in connection with the establishment of international and other criminal tribunals, including the International Criminal Court. He has also taught International Humanitarian Law and International Criminal Law in several academic settings, including the International Institute of Human Rights in Strasbourg, France and the University Centre for International Humanitarian Law in Geneva, Switzerland.
International & U.S. Law in the Wake of Modern Exigencies
Vermont Law School
164 Chelsea St
South Royalton, VT 05068
Counterterrorism and the Obama Administration
The Capitol Visitor Center
First St NE
Washington, DC 20515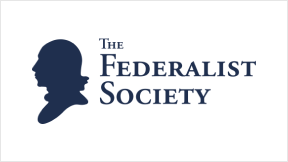 Online Debate
Last updated at 4:00 PM on Wednesday, February 1, 2010 On November 13, 2009, Attorney General Eric...
Counterterrorism and the Obama Administration
Deborah Pearlstein, Associate Research Scholar, Woodrow Wilson School of Public and International Affairs, Princeton University...