Fred Smith, Jr. is a scholar of the judiciary and constitutional law. His current research focuses on sovereignty in the American political system, particularly popular sovereignty, state sovereign immunity and the principle of equal sovereignty.
Prior to joining Berkeley Law School's faculty in 2010, Smith clerked for Hon. Barrington D. Parker, Jr. of the U.S. Court of Appeals for the Second Circuit in Manhattan and Judge Myron Thompson of the Middle District of Alabama in Montgomery. He also worked as a fellow for a litigation boutique– Bondurant, Mixson & Elmore LLP –in Atlanta, and is an inactive member of the Georgia Bar.
A 2007 graduate of Stanford Law School, Smith has published two pieces in Stanford Law Review. The publications are entitled Gendered Justice: Do Male and Female Judges Rule Differently on Questions of Gay Rights (2005) and Crawford's Aftershock: Aligning the Regulation of Non-Testimonial Hearsay with the History and Purposes of the Confrontation Clause (2008). The first piece has been cited, among other places, in a leading textbook in the field of Gender and the Law.
At Stanford, Smith was a member of the Supreme Court Litigation Clinic; served as Articles Editor for the Stanford Law and Policy Review; served as President of the Black Law Students Association; was a finalist in the annual Kirkwood Moot Court Competition; and was a finalist in the American Constitution Society's national Moot Court Competition. In 2004, he received his B.A. with Honors from Harvard College; his thesis was awarded Magna Cum Laude.
B.A., Harvard College (2004)
J.D., Stanford Law School (2007)
Kilpatrick Townsend & Stockton LLP
27th Floor 1100 Peachtree Street NE
Atlanta, GA 30309
Kilpatrick Townsend & Stockton LLP 1100 Peachtree Street NE Suite 2800
Atlanta, Georgia 30309
UC Berkeley Student Chapter
University of California Berkeley School of Law
225 Bancroft Way
Berkeley, CA 94720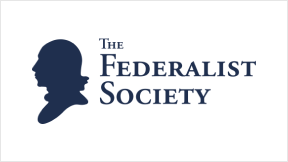 Engage Volume 12, Issue 2, September 2011
One thing often mentioned about the Federalist Society is that it's for judicial restraint. I'm...