Erin Glenn Busby, Co-Director of the Supreme Court Clinic, is an appellate specialist with experience at all levels of the federal and Texas state courts.  She has authored briefs in cases involving a wide range of issues, including First Amendment protection of speech, maritime law, class action procedure, contract disputes, administrative law, immigration law, and the federal preemption of state law. 
Ms. Busby graduated from Harvard Law School and clerked for Associate Justice Stephen Breyer of the Supreme Court of the United States and Judge Michael Boudin of the Court of Appeals for the First Circuit.  Before joining the Supreme Court Clinic, she was an independent appellate specialist and, earlier, an associate at the firms of Sullivan & Cromwell and Bracewell & Giuliani.
*****
A person listed as a contributor has spoken or otherwise participated in Federalist Society events, publications, or multimedia presentations. A person's appearance on this list does not imply any other endorsement or relationship between the person and the Federalist Society. In most cases, the biographical information on a person's "contributor" page is provided directly by the person, and the Federalist Society does not edit or otherwise endorse that information. The Federalist Society takes no position on particular legal or public policy issues. All expressions of opinion by a contributor are those of the contributor.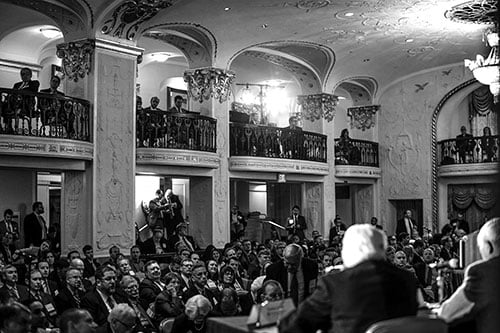 Eighth Annual Texas Chapters Conference
AT&T Conference Center - Zlotnik Ballroom
1900 University Ave
Austin, TX 78705
Hughes Hangar 2811 Washington Ave
Houston, 77007
Federalist Society member C. Wallace DeWitt writes for the Federalist: Muddled thinking about banking is...
Wyeth v. Levine
On Monday, November 3, the Supreme Court heard oral argument in Wyeth v. Levine. The...