Mr. Fortney is a co-founder of Fortney & Scott, LLC, a Washington, D.C.-based law firm counseling and advising clients on the full spectrum of work-place related matters, including employment discrimination and labor matters, compliance programs, government contracting, international dispute resolution and counseling matters, and developing strategies for avoiding or responding to workplace-related crises. 
Mr. Fortney has a broad-based practice representing and counseling employers and executives in employment and labor matters, including equal employment opportunity requirements, wage and hour matters, federal contractor's affirmative action and non-discrimination obligations, collective bargaining, and workplace health and safety. He brings experience from the public and private sectors in advising clients on these issues, and he frequently represents clients before federal and state agencies, including the U.S. Department of Labor's agencies, the Equal Employment Opportunity Commission, and the National Labor Relations Board.
Mr. Fortney has been widely recognized for his professional accomplishments, including being named one of the leading employment lawyers in Washington, D.C. by the CHAMBERS USAsurvey of America's Leading Lawyers for Business in all years from 2005 through 2015.  He was selected for inclusion in the 2008 through present editions of The Best Lawyers in America, Washington D.C.'s, Washington D.C.'s Best Lawyers, and Super Lawyers.  Mr. Fortney was also awarded an AV rating (the highest level) by Martindale-Hubbell.
Before co-founding the firm, Mr. Fortney previously served as the chief legal officer of the U.S. Department of Labor in Washington, D.C. during the term of President George H.W. Bush. As Acting Solicitor of Labor, he was responsible for enforcing over 140 laws regulating the nation's workplaces and managing an agency with 800 attorneys and support staff. He advised Secretaries of Labor Elizabeth Dole and Lynn Martin and the Department of Labor agencies on a broad range of legal, policy, legislative, regulatory and enforcement issues.
Mr. Fortney has testified before the U.S. Congress on several occasions and a state legislative committee on wage and hour matters.
Mr. Fortney is a frequent lecturer and writer on employment-related topics, including appearances on CNN, CBS and Fox News. Mr. Fortney is the co-editor of the Federal Employment Law Insider monthly newsletter, Chapter Editor of The Family and Medical Leave Act (2006) published by BNA Books, co-author of the Military Leave Compliance Kit (2001), published by M. Lee Smith Publishers, and lead author of the Guide to Employee Leave(1997), published by Warren, Gorham & Lamont.
A Regulatory Transparency Project Webinar
Teleforum
Labor & Employment Law Practice Group Podcast
2016 was a big year for labor and employment law. In Friedrichs v. California Teachers...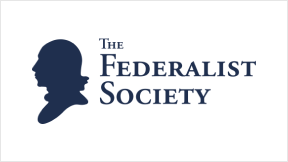 MR. FORTNEY: My name is David Fortney. I am the Chair of the Federalist Society's...