Claudia Trupp is founder and Director of CAL's Justice First Project, which received the New York State Bar Association's award for Excellence in Mandated Representation in 2015. Before joining CAL, she was a staff attorney with the Criminal Appeals Bureau of The Legal Aid Society in New York City. Claudia is a past recipient of an Outstanding Public Service Award from the New York County Lawyer's Association and the Reginald Heber Smith Award from the National Legal Aid and Defender Association. She is a board member of the New York State Association of Criminal Defense Lawyers (NYSACDL) and Vice-President of the NYSACDL Foundation. Claudia received her J.D., magna cum laude, from NYU School of Law, where she was Order of the Coif.She received her B.A., magna cum laude, from the University of Rochester.
*****
A person listed as a contributor has spoken or otherwise participated in Federalist Society events, publications, or multimedia presentations. A person's appearance on this list does not imply any other endorsement or relationship between the person and the Federalist Society. In most cases, the biographical information on a person's "contributor" page is provided directly by the person, and the Federalist Society does not edit or otherwise endorse that information. The Federalist Society takes no position on particular legal or public policy issues. All expressions of opinion by a contributor are those of the contributor.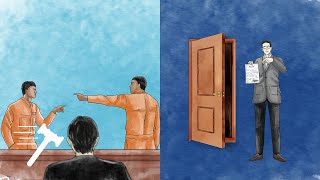 Short video featuring Claudia Trupp
Under New York law, a criminal defendant "opens the door" to evidence that would otherwise...