Chad Squitieri is an associate in the Washington, D.C. office of Gibson, Dunn & Crutcher LLP. He is a member of the Appellate and Constitutional Law, Labor and Employment, and Administrative Law and Regulatory practice groups.
He has experience litigating a wide range of issues pending before trial and appellate courts, including the Supreme Court of the United States. He also has experience advising individuals appearing before the United States Congress. Prior to his return to Gibson Dunn, Mr. Squitieri worked on administrative law matters while serving as a Special Assistant to Secretary of Labor Eugene Scalia.
Mr. Squitieri served as a law clerk to Chief Judge D. Brooks Smith of the United States Court of Appeals for the Third Circuit. He earned his B.S. from Florida State University and his J.D. from the University of Virginia School of Law, where he served as an editor of the Virginia Law Review. He is admitted to practice in the District of Columbia, the State of New York, and the United States Court of Appeals for the Third Circuit.
*****
A person listed as a contributor has spoken or otherwise participated in Federalist Society events, publications, or multimedia presentations. A person's appearance on this list does not imply any other endorsement or relationship between the person and the Federalist Society. In most cases, the biographical information on a person's "contributor" page is provided directly by the person, and the Federalist Society does not edit or otherwise endorse that information. The Federalist Society takes no position on particular legal or public policy issues. All expressions of opinion by a contributor are those of the contributor.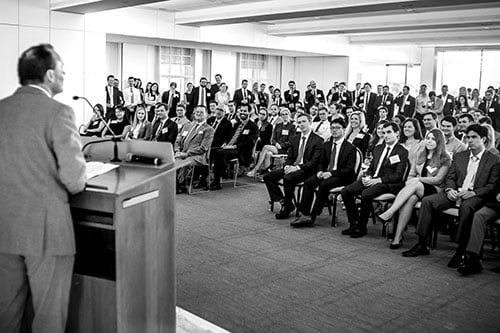 24th Annual Federalist Society Faculty Conference
Marriott Marquis San Diego Marina
333 W Harbor Dr
San Diego, CA 92101
2022 National Student Symposium
University of Virginia School of Law
580 Massie Rd.
Charlottesville, VA 22903