Professor Brian Z. Tamanaha is a renowned jurisprudence scholar and the author of eight books and numerous scholarly articles, including his groundbreaking book, Beyond the Formalist–Realist Divide: The Role of Politics in Judging. His articles have appeared in a variety of leading journals, and his publications have been translated into eight languages. Also an expert in law and society, he has delivered lectures in Brazil, Indonesia, Japan, France, the Netherlands, Colombia, Singapore, Australia, Canada, and the United Kingdom. He spent a year in residence as a Member of the Institute for Advanced Study in Princeton. Professor Tamanaha is the recipient of several book prizes and awards, including Professor of the Year, and a frequent speaker and lecturer at legal conferences throughout the United States and abroad. His professional affiliations include serving as a past member of the Board of Trustees of the Law and Society Association. Before becoming a law professor, he clerked for the Hon. Walter E. Hoffman, U.S. District Court for the Eastern District of Virginia. He also practiced law in Hawaii and Micronesia, where he served as legal counsel for the Micronesian Constitutional Convention, Assistant Attorney General for the Yap State, and Assistant Federal Public Defender for the District of Hawaii. He then earned a doctorate of juridical science at Harvard Law School.?
His latest book, Failing Law Schools, is available at http://www.amazon.com/Failing-Schools-Chicago-Series-Society/dp/0226923614. ?
Professional Responsibility & Legal Education Practice Group Podcast
Washington University in Saint Louis School of Law Professor Brian Z. Tamanaha argues law schools...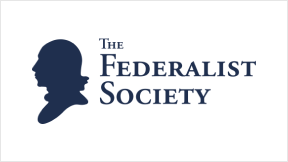 Engage Volume 14, Issue 3 October 2013
The Collapsing Economics of Legal Education Brian Z. Tamanaha* Introduction Many law schools around the...