Anthony Davis is best described as a lawyer's lawyer. Mr. Davis is a member of the Lawyers for the Profession® practice group and his practice focuses on the laws that govern lawyers. He advises attorneys and law firms on legal professional and ethics issues, law firm creation, merger and dissolution, and issues relating to risk management and loss control.
Mr. Davis joined Hinshaw & Culbertson LLP in February 2003. He is a Past President of the Association of Professional Responsibility Lawyers (APRL). He is also a Member and Immediate Past Chair of the Committee on Legal Education and Admission to the Bar, a Member of the Special Committee on the Bar Exam and of the Law Practice Management Committee of the New York State Bar Association; a Member of the Committee on Professional Responsibility of the New York City Bar; a Fellow of the College of Law Practice Management; a Member of the American Law Institute; and a Fellow of the American Bar Foundation.
Mr. Davis is a Lecturer-in-Law at the Columbia University School of Law, teaching "Anatomy of Large Law Firms." As an Adjunct Professor of Law, Mr. Davis taught "Legal Profession" at Brooklyn Law School for many years.
Mr. Davis is the co-author of "Risk Management: Survival Tools for Law Firms, 2nd Edition," and of "The Essential Formbook: Comprehensive Practice Management Tools for Lawyers," both published by the American Bar Association.
In addition to his books, he has written and lectured widely on a variety of legal profession and ethics issues, including a regular bi-monthly column on professional responsibility in the New York Law Journal.
Mr. Davis is also a popular lecturer and panelist, drawing on his many years of teaching experience when speaking to bar associations and law firms throughout the United States on all aspects of professional responsibility, the law as it affects lawyers, law practice and risk management.
M.A., Cambridge University, 1974
LL.M., New York University, 1971
B.A., Cambridge University, 1970
Professional Responsibility & Legal Education Practice Group Podcast
Prof. Thomas D. Morgan recently wrote a book, The Vanishing American Lawyer, which examines the...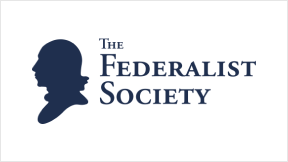 This one volume work on legal ethics contains an excellent overview, discussion and explanation of...