On July 19, 2021, the Federalist Society hoste a virtual conference moderated by Mr. Brian Johnson, Partner at Alston & Bird LLP and former Deputy Director of the CFPB and Chief Financial Institutions Counsel of the House Financial Services Committee.
Back to top
Hon. Kathy Kraninger Keynote Address
The CFPB Turns 10: Evaluating America's Youngest Federal Financial Regulator
| | |
| --- | --- |
| Topics: | Administrative Law & Regulation • Financial Services • Financial Services & E-Commerce |
Zoom Webinar

Event Video
Description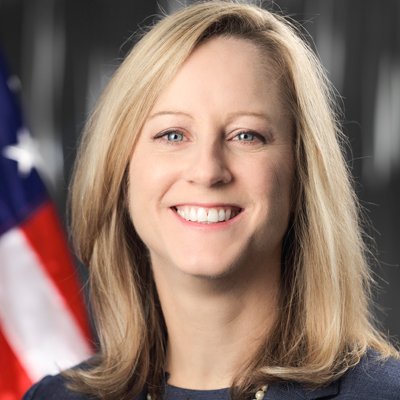 On July 19, 2021, the Federalist Society's Financial Services and E-Regulation Practice Group sponsored an online conference titled "The CFPB Turns 10: Evaluating America's Youngest Federal Financial Regulator." Former Consumer Financial Protection Bureau (CFPB) Director Kathy Kraninger offered the keynote address, reflecting on her tenure at the CFPB.
Featuring:
Hon. Kathy Kraninger, Former Director, Consumer Financial Protection Bureau
Moderator: Brian Johnson, Partner, Alston & Bird
* * * * *
As always, the Federalist Society takes no position on particular legal or public policy issues; all expressions of opinion are those of the speaker.
Speakers
Panel 1: What is the CFPB's Legacy?
The CFPB Turns 10: Evaluating America's Youngest Federal Financial Regulator
| | |
| --- | --- |
| Topics: | Administrative Law & Regulation • Financial Services • Financial Services & E-Commerce |
Zoom Webinar

Event Video
Description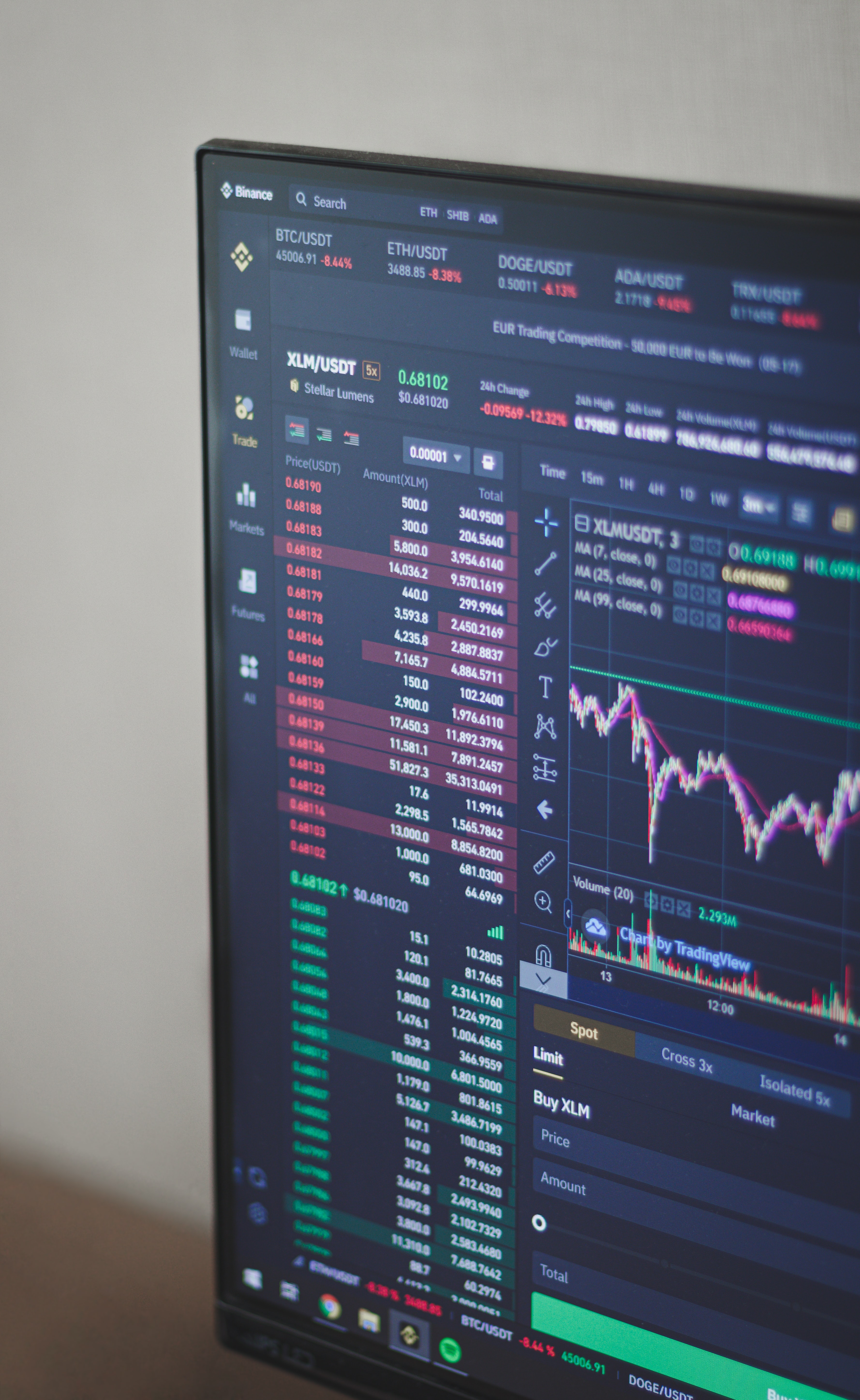 On July 19, 2021, the Federalist Society's Financial Services and E-Commerce Practice Group sponsored an online conference titled "The CFPB Turns 10: Evaluating America's Youngest Federal Financial Regulator." The first panel of the conference asked "What is the CFPB's Legacy?".
Ten years after first opening its doors, the Consumer Financial Protection Bureau remains one of the most controversial agencies in the federal government. What is it about the agency that continues to inspire partisan passions, and how can the CFPB's legacy be objectively assessed? This panel will examine the CFPB's successes and failures over the past decade and evaluate the effect it has had on consumers, industry, and financial markets. The panelists include two former Deputy Directors, each of whom served under both former Director Cordray and former Director Kraninger.
Featuring:
Tom Pahl, Former Deputy Director, Consumer Financial Protection Bureau
David Silberman, Former Acting Deputy Director and Associate Director for Research, Markets, and Rulemaking, Consumer Financial Protection Bureau
Moderator: Brian Johnson, Partner, Alston & Bird LLP
* * * * *
As always, the Federalist Society takes no position on particular legal or public policy issues; all expressions of opinion are those of the speaker.
Speakers
Event Transcript
[Music]
Evelyn Hildebrand: Welcome back, everyone, to the second panel and today's event The CFPB Turns 10: Evaluating America's Youngest Federal Financial Regulator. We just heard from Kathy Kraninger, the former director of the CFPB, and now we have the second event of the day, and the first panel, titled What is the CFPB's Legacy?
Mr. Brian Johnson will introduce our two panelists, and we're very pleased they will be able to join us this afternoon. Brian Johnson organized this event today, and he's also a member of The Federalist Society's Financial Services and E-regulation Practice Group. And much more can be said by way of introduction, but I will cut it short so that we can hear from our panelists, and with without any further ado, I'll hand the floor over to Brian Johnson.
Brian Johnson: Thank you, Evelyn. Welcome back everybody. As Evelyn mentioned, we just heard from former director, Kathy Kraninger, reflecting on her tenure at the bureau. This panel is another opportunity to look backwards and evaluate the CFPB's legacy over the first 10 years of its operations after opening its doors in July of 2011. After opening its doors, it remains a controversial agency, in many respects, and indeed one of the most controversial in the federal government.
What is it about the agency that continues to inspire partisan passions, and how can its legacy be objectively assessed? This panel examined the CFPB's successes and failures over the past decade and evaluate the effect it has had on consumers, industry, and financial markets. I'm delighted to introduce our panelists, both of whom I will note served as Deputy Director of the CFPB and each of whom served at the Bureau under the tenures of both Director Cordray and Director Kraninger.
I can think of no two people better qualified to tackle today's subject. Tom Pahl is a retired deputy director of the CFPB, where he served from July 2020 through January 2021. Before that, Tom served as Policy Associate Director for Research, Markets, and Regulations, beginning in April 2018. Previously, he was the acting director of the Bureau of Consumer Protection at the Federal Trade Commission.
From 2013 to 2016, Tom served as managing counsel, the Office of Regulations at the CFPB. He has also held previous roles at the FTC, focused on enforcement, rulemaking, and policy on financial services matters, including Assistant Director of the Division of Financial Practices. Tom received his BA from the College of St. Thomas and his JD from Northwestern University School of Law.
David Silberman is a lecturer on law at Harvard Law School. He's been involved in consumer finance issues, from a wide range of perspectives, over three decades. As President and CEO of Union Privilege, an affiliate of the AFL-CIO, he led the development and oversaw the delivery of a range of consumer financial products and services to union members. After leaving Union Privilege, he served as General Counsel and Executive Vice President of Kessler Financial Services, a privately held company providing marketing and advisory services to financial institutions and their affinity-group partners.
Following passage of the Dodd-Frank Act in 2010, David joined the implementation team for the CFPB and in 2011 was named Associate Director for the Division of Research, Markets, and Regulations. In 2016 to 2017, he also served as Acting Deputy Director for the CFPB. He retired in 2020 and now serves as Senior Fellow of the Center for Responsible Lending, Senior Advisor to the Financial Health Network, and an Adjunct Professor at the McCourt School of Public Policy at Georgetown University.
He also serves on the Advisory Board of the Alliance for Innovative Regulation and as a member of the Advisory Committee of FinRegLab. David is a graduate of Brandeis University and of the Harvard Law School. He began his legal career as a law clerk to Chief Judge David Bazelon of the U.S. Court of Appeals for the District of Columbia Circuit and Supreme Court Justice Thurgood Marshall. Tom, David, thank you very much for joining us today, and welcome to the discussion.
Thomas Pahl: Thank you. Thank you.
Brian Johnson: So let's just jump into these. I have a series of questions that I had thought might prompt some discussion here, and some of them I think are specific to the two of you, but many of them, it would be interesting to ask of both of you. So big picture question, looking back over the first decade of the agency's existence, there's been 10 years of different directors; there's been back-and-forth on policy development; there's been maturation of the agency itself as its grown in size and capabilities.
That's a lot to process, and since our task here today is to evaluate the agency's legacy, such as it may be in the first decade of its existence, I will open this with maybe the broadest possible question prompt, which is, for each of you, what do you see as the CFPB's biggest successes and failures, or maybe, if not, you don't want to speak to failures, missed opportunities during the first 10 years?
And with that incredibly broad prompt, I think I'll start, David, with you. I would love to hear your experience and objective view, having been at the agency, substantially from its creation until just last year. What do you see as the agency's successes? We'll start with that and then maybe missed opportunities or failures from your perspective.
David Silberman: Thanks, Brian, and thanks for having me. I'm not sure I can pretend to offer an objective view. I don't think anybody's ever accused me of doing that, actually. But let me offer you my perspective, at least. Yes, when I think about successes, I think back to the first strategic plan that the Bureau put together in 2011. And we organized things into two big buckets. One was the things we needed to do to build a great institution, and the second was things we needed to do to deliver tangible value to consumers—so an internal and external focus.
So on the internal side, in some sense, I would say that the biggest success was actually standing up an agency in 12 months' time. It's not easy to overestimate the difficulty, particularly, in a government setting, of going from a startup to, in 12 months, having to take over the responsibility from multiple other agencies responsible for an industry enforcing a wide range of laws. So we started with no people, no building, no systems, no processes, none of that, and all of that had to be created in a 12-month period of time.
So the fact that we went to bed on July 20th with no authority, no power, no responsibility, and woke up on July 21st with this massive amount of authority, and that we were more or less ready for that, I would say, in and of itself, is a particular accomplishment that I'd be proud of.
And then I would say that if you think about, again from the internal perspective, some of the specialized capabilities that we built out, not necessarily in the first year but over time, that didn't really exist elsewhere in government, at least, to that extent: a consumer response function, which has handled millions of complaints from individual consumers, a supervisory program to supervise non-depository institutions, so there was a tradition of supervising banks.
But to be able to supervise credit reporting agencies, and debt collectors, and finance companies, and audit servicers, and all of that, that was a new capability of the market monitoring function we built, trying to bring people in from industry, who had subject matter expertise, if they actually knew how these markets worked and could help understand what was going on and advise us to the implications of what was going on.
We created the first Office of Innovation, what we call Project Catalyst, and then built a regulatory implementation function, which I think also was unique and try to help industry, work side by side with industry to implement rules that we were promulgating.
So in the second bucket, in terms of what we accomplished for consumers, I suppose the first thing I'd point to is the work we did in implementing the Dodd-Frank Act and particularly the mortgage provisions of the Dodd-Frank Act. There was a whole title of Dodd-Frank, which not surprisingly, given the crisis that it preceded its enactment, adopted a whole myriad of new rules governing mortgage lenders and servicers.
Those rules were, by the terms of the act, all self-executing. They would take effect in January of 2013 with or without any regulations, but the Bureau was authorized to postpone their effective date for 12 months if we issued regulations. So we issued seven or eight mortgage rules, which enabled us to both defer the effective date and provide for a much smoother landing than otherwise would have taken place, which I think succeeded and, on the one hand, preserving access to credit, avoiding disruptions, and at the same time, putting in a set of guardrails for the industry so that it's a more transparent, safer marketplace than it was before the Bureau got started.
I can point to other things, I guess. I think perhaps the other thing I point to in this is we—through the research function—defined a set of problems and advanced the understanding of a number of issues: who has access to the credit system, who is credit invisible, and who's left out, how people gain access to the credit system, what are the outcomes for people using small dollar credit, what are the outcomes for people using overdraft?
Some of those we moved the needle from regulation; although, I guess, none of them in a permanent way, so far, if anything's permanent in this area. But, at least, I think we changed the public dialogue of understanding of these problems. So let me stop there and pass it over to Tom.
Brian Johnson: Yeah. Well, we can start with successes. Tom, what are your thoughts looking back over the last 10 years?
Thomas Pahl: Sure. Thank you very much, and thanks for having me here today. Think I will agree with David, and I think agree with many of David's comments, but emphasize two or three things that I think really stand out from the perspective of having been at a consumer protection agency that was trying to deal with some of the problems during the financial crisis in some of the things that we either couldn't do or couldn't do particularly well, and I think the Bureau has done well.
I think one is—to emphasize the point that David made about non-bank supervision that was something that was very difficult pre-the-standup-of-the-CFPB—very few agencies, if any, at the federal level, really were engaged in supervision and examination of nonbank entities, like debt collectors, credit bureaus. That deprived us of a lot of information that'd be very helpful in policymaking in the financial services area, and I think the Bureau, doing nonbank supervision, has been helpful.
I think also, given more technical, more minor violations, I think this supervisory function has been very helpful for agencies that, in the past, would've looked at some of these entities as being either bring a law enforcement action or not, having the option of dealing with some problems, and nonbank entities, the supervision I think is a positive thing.
Of course, like anything, there are costs associated with nonbank supervision, and I think that you can have an argument about how the benefits from nonbank supervision stack up against those costs, but I do have to say from the perspective of trying to do consumer protection work at a federal agency, without some of the information that's available through nonbank supervision, it was much, much more difficult to do.
The second thing that I would flag is something that David pointed out, is the creation of the markets' offices in research markets and regulations. This is bringing into the government, for inhouse assistance, people with recent experience and expertise in particular business markets and using information from them to try to identify problems and to evaluate solutions.
And from the perspective of someone who has tried to use tools, law enforcement, rulemaking, other kind of policy development where you didn't have that kind of inhouse input, I think it really has been very valuable for the Bureau to have established that capability inhouse and to have used it.
There's nothing better than in a rulemaking to be able to go down a hall, knock on someone's door who has been in, let's say, a debt collection agency for years and say, "We're hearing this is hard. We're hearing this is easy. From your perspective of actually working in this kind of a business, who's got the better of the argument? And I think that bringing that to bear on issues at the Bureau has been extremely helpful. The last issue I think I—
Brian Johnson: Let me jump in there. So do you think having the markets team within CFPB materially improved the policy development process and thereby the rules or other policies issued by the bureau in as much as it helped better shape those activities, based off of a better understanding of the market?
David Silberman: I think I would say the answer is "yes" because the markets' offices are always bringing to the attention of decisionmakers both potential problems and views on the merits of decisions. They probably have had less influence in some circumstance and some issues than I would have preferred because I think I am very amenable to many of the kind of arguments that they'd like to make on policy issues.
But that being said, I think it's incredibly valuable for the agency to have had that perspective shared with the heads of the agencies so that they can decide what they want to do when they make a choice. And so I think that really is an innovation that the Bureau has developed and that I think it actually has been valuable to government decision-making.
Brian Johnson: So turning back to part B of the first question, which is failure, setbacks, missed opportunities, what's your thinking there, David?
David Silberman: And so a couple of thoughts, Brian. One, we did not succeed in depoliticizing the agencies. Whether that was possible or not, I don't know. There's always going to be legitimate, bona fide, philosophical disagreements as to what role government should play in regulating markets, and those are real and legitimate, and there's no way you're going to get past those, but whether we could have, had we approached things differently, taken some of the heat around that so that there could've been reasoned discussions without it being as contentious and as adversarial as it was. I don't know. But certainly, look back and say that's the potential missed opportunity.
Thomas Pahl: I would agree wholeheartedly with that. That was the largest challenge that I could identify, as well, is that after a decade of existence, taking all of the actions and all the money the Bureau has spent, there is just not the broad-based, bipartisan support and trust for the agency that I think would be extremely helpful in dealing with these issues.
David, I think we could probably have – we could probably debate all day who's responsible and whether it can be remedied, but I think the fact is, is that 10 years into its existence, the CFPB still just does not have that kind of general support that would be so useful for its credibility and its effectiveness in dealing with the public.
David Silberman: And I would say I think that the debate has probably shifted a little bit. It is not so much, should the CFPB exist? In 2011, one could have envisioned a world in which the statute would be repealed, and the agency would have been replaced, and authorities pushed back to the agencies that had them. I think we're passed that point. I think the Bureau is established to that extent, but I agree with Tom, that there's still widespread skepticism and that it's something that would have liked to have seen done better.
Brian Johnson: So one aspect of that is of course culture, and in the prior hour, I spoke with Kathy Kraninger a little bit about culture, and she had said, in essence, that one of her missed opportunities was not having enough time to focus internally on culture because of COVID, and some of the plans had been put on hold that might have otherwise taken place with a consolidated office within Washington D.C.
So let me pick up on that a little bit. I don't know the extent to which the agency's culture is linked with the external perception of the politicization of the Bureau or not, but what strikes you when you think about the Bureau's unique culture, what – Tom, for instance, what do you think distinguishes the Bureau's culture from, say, FTC or other government agencies, and has that changed over time, from the beginning days through the leadership transition process?
Thomas Pahl: Well, I can get us started. Obviously, it's a bit of a challenge to speak to culture of an organization with 1,500 individuals. That being said, if someone asked me to come up with adjectives that I thought described the values that are usually part of the CFPB culture, I think the CFPB values intelligence, hard work, inclusiveness, data, and process. Those are the ideas that come to mind, for me, when I think of the CFPB culture.
A couple of things I would emphasize. One is I think it does vary a lot by organization. Take, for example, the idea of how the culture in various shops approaches legal risk. I think you have a continuum on which you could put each of the shops that have lawyers. I think they have a different role, a different function, and that feeds into a culture as to how much they are risk averse or how much risk they prefer, and I think you see that coming out of some of people's expertise, some of their backgrounds, some of the roles of organizations. And so I think the different parts of the CFPB have different cultures as well.
Let me address head-on the one question you asked about the CFPB culture being too ideological or partisan. In my experience, there certainly have been some CFPB folks who I think have thought that their job was to bring to fruition progressive view for the agency, especially, when it comes to issues on which they feel passionately about, things like payday loans, or fair lending, or overdraft fees.
But that being said, I think that most of the people who have that kind of a perspective are the exception not the rule, at the agency, and I also think that a lot of that has decreased over time, especially, during the tenure of Director Kraninger.
I'd offer two caveats as to my thoughts about that. One is most of my experience at the CFPB has been in research markets and regulations, and I don't know whether their views are representative of everybody throughout the Bureau. The other is if people are interested in where the CFPB is today on those issues. I've been gone from the CFPB since January, and so I don't know whether the culture has been modified since my departure, but that's my general take on where the CFPB is as a matter of its culture.
Brian Johnson: Fair enough. David, anything to add there?
David Silberman: I like Tom's list of adjectives a lot. I guess I would add one, and this may prove conclusively that my lack of objectivity, Brian. But from my perspective, there was an open mind in this, and a willingness to admit error, and to change our minds. So when we issued the mortgage rules I talked about, for example, we knew that in the period of time we had available, we hadn't gotten everything right, and went through a series of rulemakings over the next year to try and listen to feedback, find out what were problems that weren't going to work, and make adjustments and tweaks in the rules to try and make them work better.
We can talk about this later maybe: we took the comment process very seriously and learned from the comments and adjusted what we had proposed based on that. And there were times when we issued – even to point, we issued a study, and somebody came in and said, "You got that wrong. You misunderstood the data," and we said, "You're right." And we corrected the data.
And towards the final part of my tenure, when we were called upon to do five-year assessments of the effectiveness of the rules, we took that very seriously as an opportunity not to whitewash and say, "Yeah, everything's great in the best of all possible worlds," but to say, "Here's where the work rules achieved what they were intended to achieve, and here's things where we think we actually did create some access to credit issues, for example, so I would put that as part of the culture as well.
Brian Johnson: Well, I guess that's a good jumping off point. You both have mentioned the rulemaking process. Obviously, that was your substantive area of responsibility, among some other responsibilities as deputy or acting deputy. But let's focus on the rulemaking process a lot.
So both of you helped shaped the rulemaking process, internally; had the responsibilities for gaming out which rules take the priority; over time, how you're going to staff those. Can you share a little bit, pulling back the curtain, so to speak, on the rulemaking process, and just in an executive role managing that process, what are the considerations in place? Because the public on the outside usually sees just whatever the proposed rule in the final are.
And so you can think about "Okay, that's another 850-page rule from the CFPB, and it took three years, or seven years, or still ongoing, rulemaking processes from the beginning." So it's hard to understand that process, understand the considerations that going into it when all you see is the end product and the amount of time it took, and then have to work through all of the sub-costs in upgrading compliance management systems or hiring folks on the outside to translate for you what that means from an institutional perspective, from a consumers' perspective, understanding how transactions are affected and what, maybe, new opportunities there may be. A lot goes into that.
It seems to be a shadowy world as regulators on the inside working through that process. Do you have any thoughts or perspective on that process and what would you share with the public about the challenges and, maybe, areas for improvement in the process? Tom, you want to go first?
Thomas Pahl: Sure. I'll give it a shot. I don't think the public really appreciates how iterative, deliberative, and inclusive the CFPB rulemaking process really is. Whether you're talking about an ANPR, a NPR, a SBREFA outline, a final rule, for each of them, there are policy decisions that have to be made, and what happens is essentially they come from the grassroots at the agency and work their way up.
So they start, and it really is a vigorous debate among lawyers, economists, and the like, in business folks, in RMR as to what's the right policy result, and then they start working it up the chain of command to go towards the director. And so every time you go up and the director makes a decision, then you go back, and you start drafting the documents to implement it. Sometimes, the director changes his or her mind. Sometimes, the team decides that a decision that was made needs to be rethought, and you go all the way back up the chain again to the director.
And so there is this incredible iteration of policy issues, and drafting, and input that goes on that takes a long, long time, especially, when you have rulemakings that involve a host of issues. It's also incredibly deliberative. I think one of the things that people don't appreciate, and you alluded to this, Brian, is that a lot of times, the public sees what pops out at the end of the day, and what they don't realize is that, internal to the agency, there may have been three, or four, or six different positions on an issue that have been debated back and forth among people at the Bureau, and ultimately, the head of the agency makes a cut.
But there really is an internal deliberation that goes on that can be quite spirited. People have different views, and, yes, everyone calluses around what the agency's position is, once the agency director makes a decision, but there's a lot of deliberation, discussion, and debate that goes on before you get there.
And the last one is inclusive. One of the things I don't know that everyone appreciates is that while a research markets and regulations really germinates and develops rulemaking proposals, rulemaking ideas, every single one of these rulemakings, that goes through all of the other shops at the agency, have an opportunity to share their views about the merits of what's in these rulemakings with the team, with the director, etc.
And so when something comes out at the end of the day, a lot of times I get questions from people like, "Did your enforcement shop actually see this?" And the answer is "Yes, everybody at the bureau sees it. It's very inclusive as you go through the process." So, to me, the rulemaking process is long, complicated, and I think trying to capture the iterative, deliberative, and inclusive features of it are things that I don't think the public a lot of times really appreciates.
Brian Johnson: David, anything to add there?
David Silberman: I'll talk to another part of your question, Brian. I think Tom's done a good job of explaining the process and perhaps answering the question of why it takes the time it takes. You also asked about why are these so long, basically, and that's certainly something you hear a lot. But I think if you peel it back – so take the payday rule, for example, which was 500 pages in the federal register, probably—so 1,500-1,600 pages of printed text. One of the largest, biggest in terms of volume of pieces of paper.
Of those 500 pages, 13 pages were actually the rule, the regulatory text, which said, "Here's what though shall not do." There were another 30 pages, which were what are often collectively referred to as commentary or official interpretations in an attempt to elaborate to provide examples and illustrations and elaborate so that there will be less question about what the regulatory text says.
And the other 450 pages were a little bit of background and a lot of a section-by-section analysis explaining "And here's what we proposed, here's the comments we received, here's the changes we've made, here's why we haven't made changes, here's why we agree with the things we heard, here's why we disagree with the things we've heard," followed by a cost-benefit analysis in order to do that transparently and thoroughly. And I think there are ways to streamline it. I don't think that the products need to be as big as they are or the process as long as it takes, but the answers to why they're so long is because the Bureau has attempted to provide this very thorough explanation of where they were, where they've landed, why they landed there, and how that relates to the comments they received.
Thomas Pahl: I'd like to add one additional consideration that I think drives the length and the timing of the rulemaking process. It's how big a scope does the Bureau decide to undertake when it takes rulemakings. You can precede very narrowly and incrementally; you can go big and try to deal with a lot of issues, and tie them up, and handle them all at once.
I think David and I probably both know from having been part of the rulemaking process, obviously, the more issues they add, the more complexity you add; the longer the rulemaking documents get, the longer they take. And so you can have a debate as to whether what you want is rulemakings that are quicker and rules that are shorter. Perhaps having the scope of the rules you start with narrower may help with those issues too.
Brian Johnson: Well, point taken. I wish we were in a world where you could just read the rule itself and go from there. But from a compliance perspective, I think there's necessary insight from considering the interpretative rules or staff interpretations that are associated with it—also, understanding the agency's thinking—and you can learn as much from why the agency elected not to pursue an alternate path, I think, sometimes. So all interesting.
Maybe, folks on the outside could just assume and ignore the cost-benefit analysis once the rule is finalized, but it seems that mostly all of the material is somehow insightful, or useful, or should be reviewed. Interesting point.
So going to Tom. I did have a question for you. You were basically the top of the consumer protection function at FTC and then also sat as deputy and a co-division head at the Bureau. Aside from the obvious structural and funding differences between the agencies, and to some extent, the FTC's antitrust function, but thinking just about the consumer protection approach, are there any significant distinctions or differences you would draw between how the two agencies go about their consumer protection missions?
Thomas Pahl: Sure. I think one of the things to recognize is that the FTC, over the past roughly 40 years, has really transformed itself from being a regulatory agency to being primarily a law enforcement agency. So probably, the best apples-to-apples comparison between the CFPB and the FTC is to look at what their enforcement divisions does at the CFPB as compared to the Bureau of Consumer Protection Division of Financial Practices and, to some extent, the Division of Privacy and Identity Protection.
And I think that there are really three main things that I think address how a staff attorney or a manager in one of those shops would look at consumer protection problems. The first difference is that, at the FTC, there's the Bureau of economics that weighs in with a separate and independent analysis assessment of every single case that an FTC staff attorney or first line manager wants to take up to the commissioners.
And so you always have people who are offering a separate view as to the economic consequences of what your case is, what the economic incentives are, what the effects and competition may be. So certainly by the time it gets to an agency decisionmaker, the lawyers in the Bureau of Consumer Protection at the FTC have to be mindful that there's going to be this economic assessment of what their case is, in a way that really doesn't happen at the Bureau.
The second thing that I think I would note is that it's a little different in that the CFPB divides up its staff by function. You enforce cases. You write rules. Whereas, at the FTC, all of those functions are within the same group of attorneys, so if you have a question that comes up through protection problem, and an enforcement attorney at the CFPB sees it, the primary function of the CFPB attorney is to try to figure out whether a case should be brought or not.
The FTC attorney who's looking at it, they're far more likely to say, "Hey, it's my job to think of that. Should we do a case, should we do a conference, should we start a rulemaking?" So the lawyers who work on individual consumer protection matters at the FTC, I think, are more attuned to the idea that there are more possible tool choices than a lot of the lawyers in the enforcement shop at the CFPB would have.
And I think the last one, I think, it goes to something you mentioned is that I think the structure of the agency affects how people who are putting together potential cases view things. At the CFPB, you've got an audience of one: the director ultimately is the person you have to persuade, and you know what the director's point of view is.
If you're at the FTC, you take a look at it, and you have five commissioners, no more than three, which could be from one political party, so you look at it, and, sure, you could probably try to get your case voted out 3-2 or something. But most of the time, what FTC staff attorneys are doing is trying to find a way of articulating a rationale for their case that's going to appeal to a conservative or republican, as well as a liberal democrat, and the case may be the same as it would have been otherwise.
But one of the things it really forces FTC staff to do, in a way that I don't think CFPB staff does, is try to figure out the different perspective audiences that may be confronted with an enforcement action and what would be persuasive to them as a reason to proceed. So there are some differences between the two agencies, how they do their enforcement function, and how their lawyers evaluate issues.
Brian Johnson: Thanks for that, Tom. David, a separate question for you. So you've been at the agency. You were at the agency, experienced changes in leadership, both interparty and then interparty from the early days of Senator Warren standing the agency up from the Bureau, opening its doors up, interim leadership until Director Cordray was confirmed. Now, we've had two confirmed directors. Maybe soon, hopefully, we'll have a third confirmed director, plus two acting directors in the interim.
Within an agency that is experiencing that kind of leadership turnover and changeover, I imagine there are lessons learned from that transition process, and looking back over the 10 years, I imagine some of the transitions have been rougher and some have been smoother. And maybe, my perspective is it's probably a learned skill for an agency to go through that from a leadership perspective, but I'm curious to know your thoughts on that changeover in leadership process at the top within a young agency, experience it maybe for the first time, but then experiencing it multiple times, and what are the lessons learned there, and what would you say is the way to get the process right so it's a smoother transition in the future going forward?
David Silberman: So I guess, Brian, I think the first thing I'd say – I think you're right. Transitions are hard, and they're probably particularly hard for an agency which has not undergone them before, so that was not standard operating procedure, not something that part – there was no muscle memory, no institutional memory.
One of my colleagues, who was a career servant, civil servant, had been through transition at other agencies; one of his first piece of advice was to understand that political leadership do not come with an owner's manual, and it's up to staff to understand what it is the political leaders want, not just substantively in terms of what are their priorities and their philosophy, but also how do they like to work? Do they want long memos or short memos, footnotes or no footnotes, big meetings or small meetings, all those sorts of things just to learn how to work effectively with your new leadership? And there's not a formula. The formula is to try and understand everybody is different, and then you need to understand what they bring into the table and what their expectations are.
I guess the second lesson, for me, is building trust, which is what I think is critical to a successful transition, is hard work, and it's hard work on both sides. It means the career staff have to accept and convey that they accept the legitimacy of the political leadership and their right, and responsibility, and duty to make decisions based on their perspective on, in our case, what best serves consumers and the interests of consumers, and that that's going to differ from leader to leader, administration to administration so that they are aligned with – they don't have to agree with but have to accept that their obligation apt is to give their best advice with the evidence they see and then to accept decisions and implement them.
And it requires, I think—and I wasn't on this side of the table—but some leap of faith by political leadership or maybe even suspension disbelief and to be willing to believe that the career staff, who yesterday were working for somebody with whom you may disagree quite profoundly on philosophical issues and who are doing the best they could to implement Rich Cordray's agenda, if you will, that they have accepted the fact that they have a new leader, and that their responsibility is to implement your agenda, and to trust them to do that, I think that's key, and that's really hard, and I don't know any easy formula that makes that easier.
Brian Johnson: That's interesting. Speaking of no easy formula, turning for a second, I think one of the central considerations facing any director, or by extension a senior leadership team, and certainly will be a consideration for the Bureau in the future, is this question of resource allocation. Now, maybe, it's a special case in the standup of an agency where the Bureau has a statutory maximum of funds they can draw in any given fiscal year, and so the question is maybe different at the outset, which is how do you stand up an agency?
But as the agency reaches some level of maturity or is on a steady state operating base, at some point, you bump up to resource allocation questions. And there, the question is which of the agency's fundamental tools you use, and undoubtedly different directors will have different views of how to balance that. But you have supervision; you have enforcement; you have educating consumers through consumer education or financial literacy programming; you have the rulemaking function, which you all understand inside and out.
Do you have any generalized thoughts or maybe advice on approaching that central question? It strikes me that, at some point, there's right or wrong answer because it's, in essence, a balancing test, but looking back on the agency, maybe a different way to think about it is, had the agency allocated resources in a different way, are there ways in which it could've improved outcomes for consumers or the policy-development process?
So again, generally thinking, how do you think about tool choice and the balancing of the agency's substantial powers and authorities? In your experience there, were there takeaways or lessons learned, or looking back, retrospectively, do think anything could've been differently?
Thomas Pahl: Maybe, I can start it. I guess I would start at the beginning. There are certain things that Congress mandates the agency must do, and from my opinion, those should go to the top of the pile above anything that's discretionary. And Congress has spoken as to what rulemaking should be done or other actions the agency should take. Those should come first.
You get beyond that, from my perspective, I look at it primarily from the perspective of what's the most efficient way of preventing consumer harm. You look at whatever proof you've got of consumer harm in marketplaces, that's coming from bad actors, or from rules, or standards that are unclear, lack of information out there for consumers or businesses, and you try to figure out what's the best tool, the most efficient tool to deal with the consumer protection issues that are causing the largest harm.
To me, where I see this is as being a difference across administrations of time, it's really what you do when the law is not clear. I think there's pretty broad agreement if the law is clear, and you've got conduct that is unlawful; it's harming consumers. I don't think any of the people who have run the Bureau would've hesitated to say, that's when SEFL's tool should be used, whether it's supervision or enforcement.
I think the question comes up when the law is less clear, how do you approach that? And from my perspective, absent some need to bring a case to stop ongoing harmful conduct or to get financial recourse that's helpful for deterrents or consumers, I think the general standards to deal where the law is unclear and there are consumer protection problems, in the first instance is something that should be addressed, primarily, to the rulemaking guidance process and RMR, rather than through law enforcement or supervision.
I think you may see some differences of opinion over time, based upon who is the director, as to how interested they are in trying to solve consumer protection problems through rulemaking and guidance, as opposed to law enforcement. But I think that's probably the point where I think there is some difference. When there really is a clear law violation that's causing harm, I think that there is bipartisan consensus, and it's been uniform across directors that that's something the agency should put a stop to as quickly as it can.
David Silberman: And I think the devil always is in the question of how clear is clear enough for – I think as Tom was saying, on the one hand, there's an extreme that "Look, you can point to this statute, at this rule, and this is – within the four corners of the statute of the rule, what you're doing violates it." No question that that's a matter for enforcement or supervision. The choice is -- [inaudible 46:26] his choice among others.
At the other extreme, where nobody would have understood that this conduct is unlawful, that to simply to bring enforcement action would be essentially inconsistent with any kind of notions of fair notice, and the grey areas, where you have generalized norms, you shall not do something that takes unreasonable advantage of consumer's lack of understanding or inability, whatever. You have conduct, and you don't have something you can point to, which specifically says, "Yeah, that sentence says this conduct is unlawful."
So you take a case like the Wells Fargo case involved where the bank employees opened up accounts for people, without their consent, in order to make incentives and stuff like that. There was certainly nothing you could point to that said, squarely, "This is an unfair practice. This is abusive practice. You had to reason from general principles."
But I don't think anybody actually – any of the regulators thought that "Gee, we should wait and write a rule that says you're not allowed to open accounts for people unless they ask you to open accounts, and indeed, if you had said to us prior to the Wells Fargo case, of the various questions raised in the law, what questions do you think you need to pin down by rule.
I don't think anybody would've come up with that hypothetical as something that we needed to actually adopt a rule on. But it felt like that was the right choice, and I suspect that's a choice that would've been made consistently across administrations on that question. But at the margins, there will be different calls made by different administrations as to how clear is clear enough and how much the people who have reason to expect that this is unlawful.
It's known that the Bureau did not – if you looked at the body of the Bureau, the corpus of the Bureau is about supervisory enforcement work during the Cordray years. There's virtually no cases involving payday lending because a judgment was made that, really, we needed to have a rule, that it was not clear enough what the norms were, and so that was – there were no cases involving overdraft because, again, it felt like other than rule cases enforcing the existing opt-in rule that the Fed had issued.
There were cases in the debt collection area where there was rulemaking going on. There were some cases in the mortgage servicing area where there's rulemaking going on. So there was different judgments in different areas, and, as I say, different people would come out different places.
Thomas Pahl: I fundamentally agree with that, that there is an area where the law is uncertain and that there are circumstances where in the space of that uncertainty, it's necessary to bring a case, as opposed to doing things through promulgating general standards. When those circumstances are not met, however, I think there is value to trying to find a way of coming up with general standards so that you don't get the surprise "gotcha" component of actions that are taking.
And particularly, for an agency that has a UDAAP authority, UDAAP by its nature is something that's relatively elastic, and you're going to have to develop it one way or the other through rules or through cases so you will always be trying to figure out ways of dealing with new fact patterns that don't necessarily track the last fact pattern. And it's really a judgment call as to when you need to bring a case to establish that some conduct is unlawful, as opposed to taking a broader perspective and doing it through rulemaking.
Brian Johnson: Well, I think Wells is an interesting case there because I think the Bureau could have elected to—if my recollection is correct—investigate whether there was a FCRA violation, or truth and savings, or truth and lending, or other associated violations in connection with unauthorized opening of an account, I think, with UDAAP as the primary theory of the case, but undoubtedly there are questions and resource issues that are inherent in any sort of those judgment calls that are made.
I see we are unfortunately bumping up at the top of the hour. I will turn, I guess, to one final question here, which is, you all have lived and breathed CFPB in one shape, way, or another over the – have been close observers over the past decade. We may soon have a newly confirmed director, but undoubtedly, we'll have additional directors in the future. If you got a phone call and were asked for advice about the agency, in view of the first decade, what would be the advice you'd give to a future director?
David Silberman: Okay. So I guess two thoughts here. One, going back to this language we set aside at the beginning, I think the supervisory process is a critical tool that needs to be carefully husbanded and protected. It's important there's a balance that gets struck between establishing supervisory relationships, which allow for free flow of information and confidential communications, without it becoming coopted in some way, without the regulator becoming an arm of the institution and trying to preserve supervision in that authority, and its credibility and its effectiveness, I think is a key priority—should be a key priority of any director.
The other thing I would say, again going back to something we talked about, when it comes to rulemaking, time is not infinite. Time is not the friend of any director. More focused rulemakings probably makes sense, not to allow the perfect to be the ending of the good, and to try and establish timelines and meet those timelines so that these processes don't take as long and lead to this cycle of rules getting promulgated on the 23rd on the half hour, and then getting considered on the 25th hour, or whatever. I guess those would be my two pieces of advice.
Brian Johnson: Thank you, David.
Thomas Pahl: Yeah. I'd like to offer some advice that I'm pretty sure is unlikely to be heated by anyone, but I'll throw it out there anyway. My advice to future directors would be to try to focus the Bureau's efforts on real demonstrated consumer protection problems and proceed very carefully and incrementally in dealing with them. I think that the clarity of some of these problems and the prudence reflected in proceeding in a measured way would really enhance public trust in the Bureau's work. And I realize that that kind of deliberate "go slow, be specific" approach is not all that appealing to many new directors.
But I really think that kind of pragmatic focused-problem-solving kind of approach is a key part that the Bureau needs to engage in if it really wants to build public trust, not just public trust to people who share your ideology or share your partisan point of view but have everyone think that the CFPB is a valuable agency that serves the American public well. You need to get that trust component fixed, and I think that focusing on real problems and real focus-directed solutions is the way to try to achieve some of that trust that is still lacking.
Brian Johnson: Well, this will wrap up our panel. Gentleman, thank you so much for the opportunity to speak with you today. This was a great discussion. We'll move now to a short break before next session. Next session is titled "What Does the CFPB's Future Hold? It begins in four minutes at 2:00 PM Eastern.
Please note that to join our next session, you will need to use the registration link that is specific to the next session. If you haven't registered yet, you can check the event page on The Federalist Society website where you can register. We'll see you again in three minutes now. Until then, we're adjourned. David and Tom, thank you so much again. I really appreciate it.
David Silberman: My pleasure. Thanks.
Thomas Pahl: Thank you. Glad to do it.
[Music]
Panel 2: What Does the CFPB's Future Hold?
The CFPB Turns 10: Evaluating America's Youngest Federal Financial Regulator
| | |
| --- | --- |
| Topics: | Administrative Law & Regulation • Financial Services • Financial Services & E-Commerce |
Zoom Webinar

Event Video
Description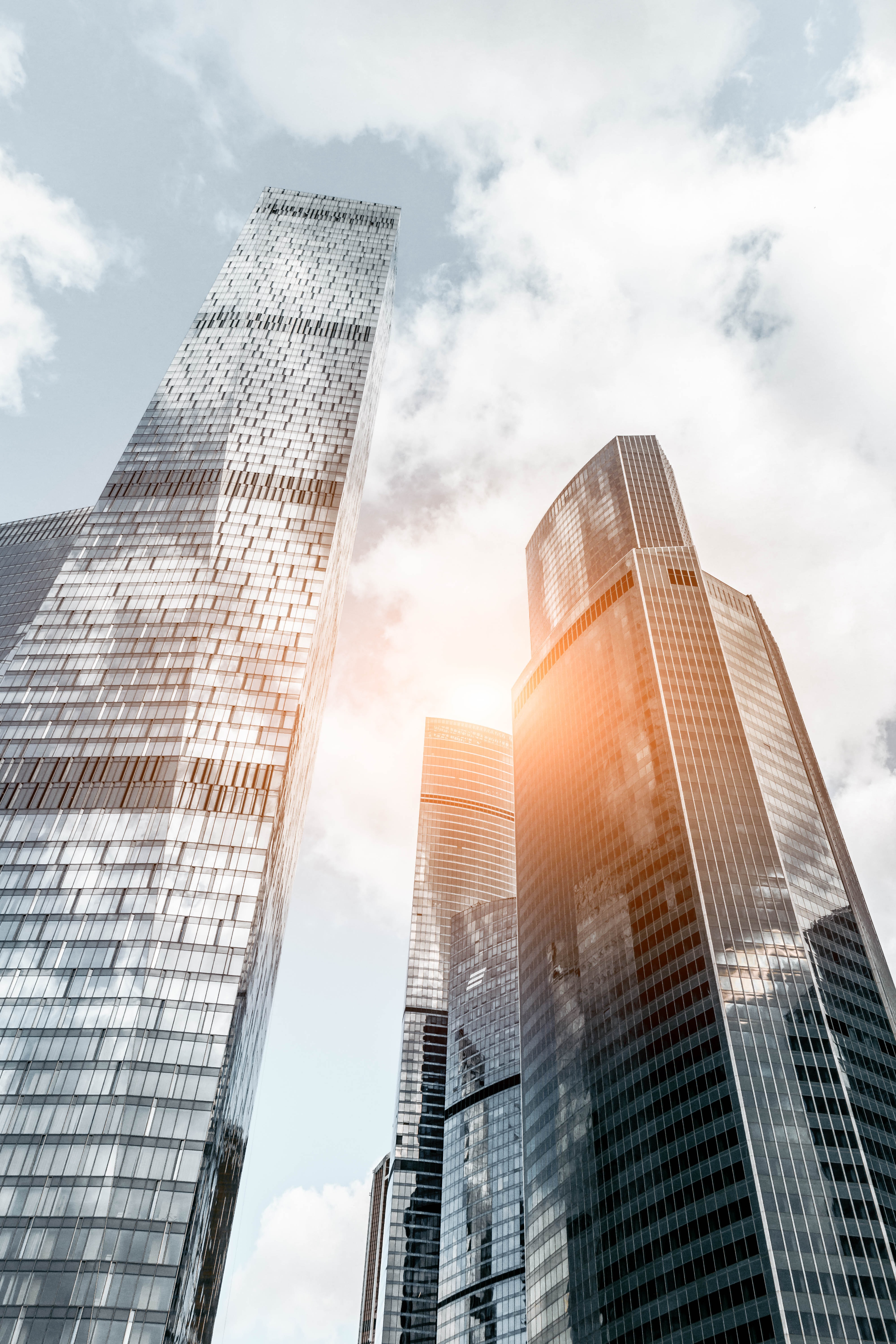 On July 19, 2021, the Federalist Society's Financial Services and E-Commerce Practice Group sponsored an online conference titled "The CFPB Turns 10: Evaluating America's Youngest Federal Financial Regulator." The conference concluded with a panel titled "What Does the CFPB's Future Hold?".
The U.S. Supreme Court's decision in Seila Law last year struck down statutory conditions on the removal of the CFPB Director from office as a violation of the Constitution's separation of powers. The Biden Administration used this decision to abruptly change the leadership of the CFPB six months ago. This panel will discuss the priorities and actions of the CFPB under this new leadership, and the expected priorities of the agency under its next confirmed Director. The panel will also discuss what should be the future direction of federal consumer financial law and CFPB policy going forward. Specifically, how should the CFPB or consumer law and policy be reformed to improve consumer welfare and the efficient functioning of consumer finance markets? The panelists include a leading national consumer financial services lawyer and two law professors, both of whom also worked for the CFPB.
Featuring:
Todd Zywicki, Foundation Professor of Law, Antonin Scalia Law School, George Mason University; Center for Monetary and Financial Alternatives, Cato Institute
Chris Peterson, John J. Flynn Endowed Professor of Law, University of Utah's S.J. Quinney College of Law
Nanci Weissgold, Partner, Alston & Bird LLP
Moderator: Brian Johnson, Partner, Alston & Bird LLP
* * * * *
As always, the Federalist Society takes no position on particular legal or public policy issues; all expressions of opinion are those of the speaker.
Speakers
Back to top