The Mayflower Hotel
1127 Connecticut Ave NW
Washington, DC, DC 20036
On September 15, 2021, the Federalist Society presented this special day-long, in-person conference on Judge Robert Bork's The Antitrust Paradox. The influential work has been recently republished so that the new generation of general practitioners and antitrust thinkers alike can bring his work to bear on their own. This conference featured discussion of the book and its relevance to contemporary antitrust issues.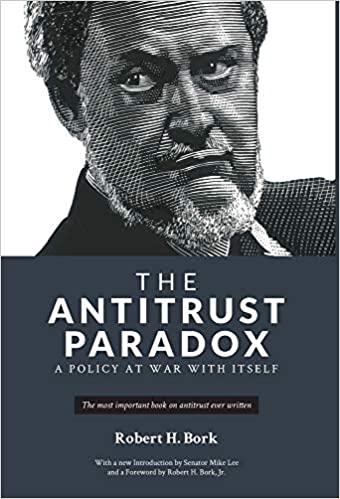 With the rising anger at platform companies, there is a growing bipartisan chorus of policy-makers calling for the expansion of the antitrust statutes. Some lawmakers have called for a broad expansion of laws to apply to all industries, while others have sought the application only to the social media companies. The consumer welfare standard championed by former Judge Robert Bork in his seminal work The Antitrust Paradox has been called into question. With Congress holding hearings and poised to act on antitrust legislation, these panel discussions are timely and they feature experts who will reviewthe history of antitrust law to the present day and discuss the implications of various congressional proposals to amend current statutes.
Please direct questions about the event to pg@fed-soc.org.
Back to top