Frances C. Arrillaga Alumni Center
326 Galvez St
Stanford, CA 94305
The Stanford Constitutional Law Center, in collaboration with the Federalist Society and the Stanford Student Chapter, are proud to present A National Symposium on Law and Technology, which was held on Monday, October 18, at the Frances C. Arrillaga Alumni Center on the Stanford University campus in Stanford, California.
Video is now available on the schedule tab as well as on YouTube.
With the rise of Big Tech, decision-making power is migrating from the federal courtroom to the technology boardroom. How does this shift affect traditional understandings of market competition, free speech, and privacy? This Symposium presents answers to these questions from leaders across the technology industry and legal profession. Attendees will encounter the diversity of thought within Silicon Valley, and gain a nuanced and well-informed opinion around how law and public policy should adapt to Big Tech platforms. 
Featuring a Keynote Address and Dinner Banquet with: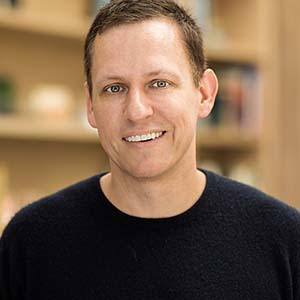 Peter A. Thiel
Co-Founder, PayPal and
Partner, Founders Fund
See the schedule for the full speaker line-up and panel topics.

---
Contact Zachary Young zmyoung@stanford.edu or Jonathan Breit jbreit@stanford.edu with questions.
Back to top