In-Person Event

Live Stream
Washington Hilton
1919 Connecticut Avenue, NW
Washington, DC 20009 Registration is now open!
The Education Law & Policy Conference will examine the federal legal and policy issues surrounding American education. The conference will take place on Wednesday, September 13, 2023 at the Washington Hilton in Washington, D.C. and will feature a welcome session, plenary panels, lunch, and a closing speech followed by a reception.
Wednesday, September 13, 2023
Washington Hilton
1919 Connecticut Avenue, NW
Washington, District of Columbia,
20009
Addresses
Opening Speaker:
Philip K. Howard
Author,
Not Accountable: Rethinking the Constitutionality of Public Employee Unions
Luncheon Speaker:
Hon. Eugene Scalia
Former United States Secretary of Labor
Closing Address: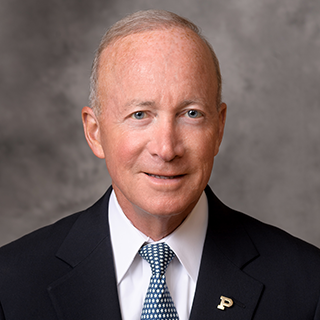 Hon. Mitch Daniels
Former Governor of the State of Indiana
Conference Schedule
Wednesday, September 13th
Continental Breakfast: 8:30 am  - 9:00 am
Welcome and Introduction of First Speaker 9:00 am  - 9:15 am

Opening Address 9:15 am  - 10:00 am
Plenary Session #1 Teacher Unions: Roadblocks to Education Reform or Defenders of Teacher and Student Interests? 10:00 am - 11:30 am
Philip K. Howard Book Signing 11:30 am - 12:00 pm
Lunch and Luncheon Address 11:45 am - 1:15 pm
Plenary Session #2 Religious Charter Schools: Protected or Prohibited by the First Amendment? 1:30 pm - 2:30 pm
Plenary Session #3 U.S. Department of Education Rulemaking: Hiding Regulatory Elephants in Statutory Mouseholes? 2:45 pm - 4:15 pm
Closing Keynote Address 4:30 pm - 5:00 pm
Closing Reception (sponsored by yes. every kid. foundation) 5:15 pm - 7:15pm
Speakers Confirmed to Date:
Jonathan Berry, Managing Partner, Boyden Gray & Associates
Jennifer Braceras, Director, Independent Women's Law Center, Independent Women's Forum
Hon. Michael Brennan, U.S. Court of Appeals for the 7th Circuit
Christian Corrigan, Solicitor General of Montana
Mike Donnelly, Vice President, yes. every kid. foundation
Robert S. Eitel, Co-Founder and President, Defense of Freedom Institute
Lanae Erickson, Senior Vice President for Social Policy, Education & Politics, Third Way
Prof. Nicole Garnett, John P. Murphy Foundation Professor of Law & Associate Dean for External Engagement, Notre Dame Law School; Senior Fellow, Manhattan Institute
Dr. Michael T. Hartney, Hoover Fellow, Hoover Institution, Stanford University
David Osborne, Senior Fellow, Labor Policy, The Commonwealth Foundation for Public Policy Alternatives
Ilya Shapiro, Director, Constitutional Studies, Manhattan Institute
Prof. Jed Shugerman, Boston University Law School
Eric Stahlfeld, Chief Litigation Counsel, Freedom Foundation
Farnaz Thompson, Partner, McGuire Woods
Renita Thukral, Vice President of Legal Affairs, National Alliance of Public Charter Schools
Cost: 
Conference (Member)--$25
Conference (Non-Member)--$50
Conference with CLE Credit (Member)--$50
Conference with CLE Credit (Non-Member)--$75
Press:
 PRESS: Please email TJ Winer at (twiner@crcadvsiors.com) to register. 
Registration Notes:
 No refunds for this event will be issued after 09/06/23.
 Registration for this event will close 09/11/23.
 All attendees may be required to present identification for admission.
Click below for CLE information:
Back to top